The Kawah Ijen volcano in East Java, Indonesia, has one of the largest sulphur mines in the world and the only mine that is still quarried manually. Hundreds of men from the surrounding areas undertake the task of retrieving blocks of sulphur from the crater of the volcano. They trek down the perpendicular path from the rim of the volcano to the crater below and retrace their steps with a load of 80-90 kg of sulphur. For this arduous task undertaken twice a day by each miner, the pay is $10-12 per day. For each kilo of sulphur, a miner earns 800 Indonesian rupiyah ($0.06). In two trips, if he can carry 150 kg of sulphur he can make $9.5. A farmer in the surrounding rice fields earns about $4 a day. This relative benefit comes at a terrible price.
The volcano site contains an acidic crater lake that emits a smoky aura of bizarre beauty. While it looks like steam, the fumes are actually highly concentrated hydrogen sulphide and sulphur dioxide gases that can burn a miner's eyes; repeated exposure to moderate concentrations of sulphur dioxide and hydrogen sulphide may cause inflammation of the respiratory tract, wheezing and lung damage. The chemicals are also harmful to the reproductive system.
The miners work amid a toxic environment with gas concentration levels that are 40 times the limits. They have little to no protective gear beyond a damp cloth to cover their nose and mouths. Many of them do not care to use proper gas masks because the masks slow them down resulting in less earnings. However, they are well aware of the fact that such prolonged exposure in the toxic environment leaves them in the high risk zone of poisoned lungs, decreasing their life span. Most of the miners die before they reach 40. Since mining started in the volcano in 1968, gas explosions caused the death of 49 workers in 1976 and another 25 in 1989.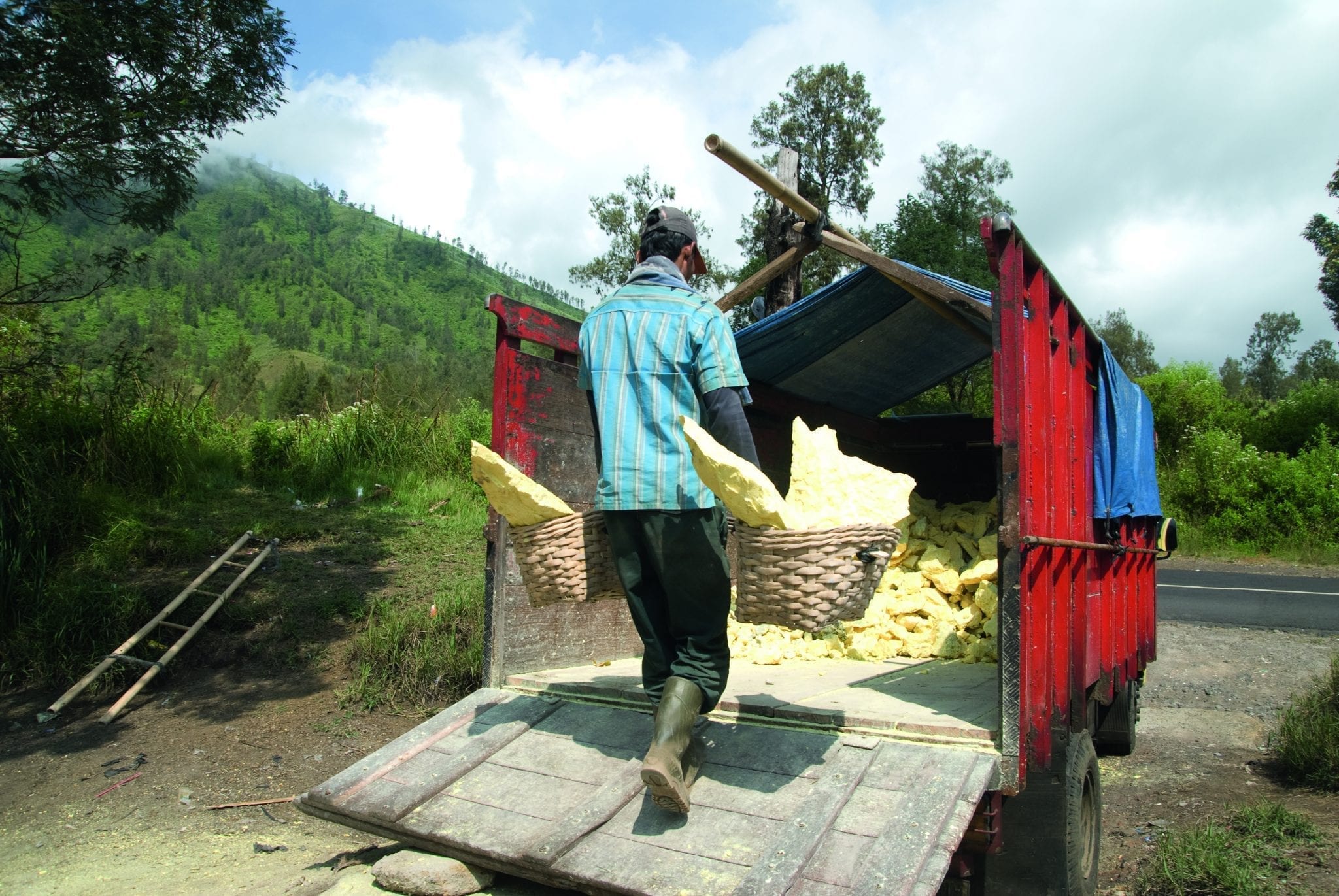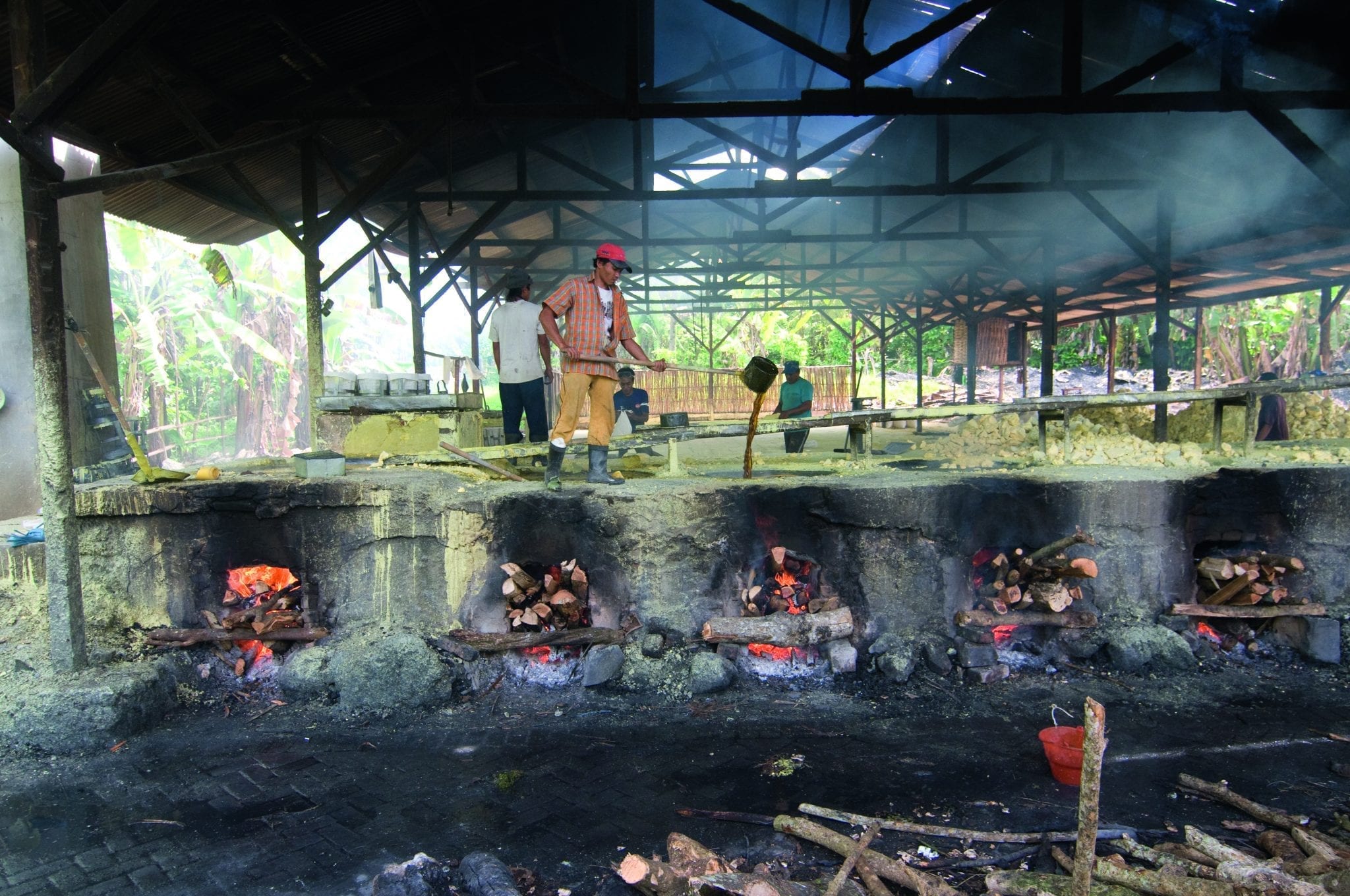 You may be interested in reading