In its thematic focus on a 'Circular Society', the German Hans Sauer Foundation and its social design lab address the prevailing structures and practices of linearity. They go well beyond purely economic concerns and activities such as those of product design, manufacturing, waste management or the 'circular economy action imperatives' including reducing, repurposing, recycling and much more. Its position paper 'Paths towards a circular society' also looks at societal concerns and places special attention on how we can establish social practices that enable circularity, but also change the way that we think and act as a society.
The paper's starting point is 'the Linear System in Crisis' and it states that "linear(…) ways of thinking and acting have significantly contributed to current social and ecological crises". Its first chapter, "The Circular Economy: A Promising but Insufficient Sustainability Strategy" analyses the potential as well as the shortcomings of the emerging concept, and explains why a focus on economic value creation and technological innovation largely neglects the social dimension: "A shift toward more circularity requires much more than ecological modernization; it also requires a redesign of social practices, societal structures, and cultural patterns."
For the foundation, a circular economy is therefore not enough; it finds that "the societally broader approach of a circular society" is the better concept for a transition towards more circularity. The paper's chapter "No Economy Without Society: The Idea of a Circular Society" explains the need for a systemic perspective that "views social, ecological, and economic processes not as discrete but in context." Subsequent chapters explain the importance of and need for "new knowledge". This includes system knowledge, target knowledge, and transformation knowledge – and using participatory approaches and educating more people on alternative socio-economic models to increase 'circular literacy'.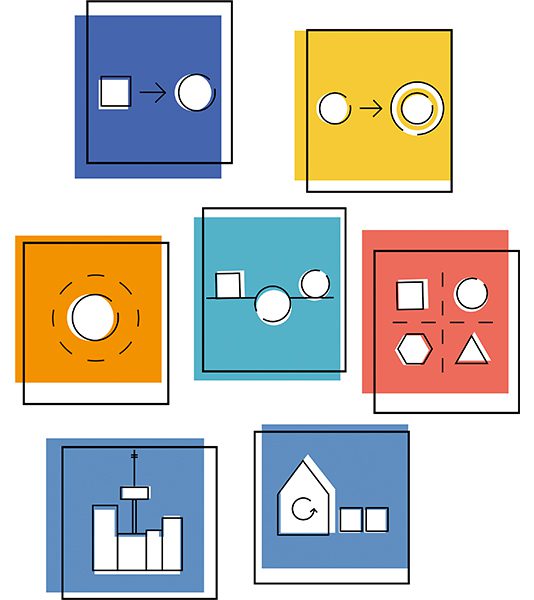 Towards a circular society?
The Foundation's 'social design' lab identifies, initiates and tests social innovation processes towards circularity. Two examples: In the Bavarian town of Markt Schwaben, with active participation of citizens and actors from public utility, local politics and social economy, the social design lab initiated a redesign of the local recycling center as a place of sustainability, learning and communal actions. On a conceptual but soon practice level, the Foundation explores the potential and barriers for circular practices in cities and neighborhoods.
The most recent Hans Sauer Awards – an accelerator for socioecological innovation – have recognized circular pioneers in the built environment, urban communities and more generally in organizations and (social) businesses. A March 2021 Forum on the Circular Society resulted in a loose network of more than 600 people collaborating at circular society. More still needs to be done. As the Foundation writes, "it is essential to pursue local, experimental, and novel approaches, to connect actors across sectors and to transfer new practices and models and the knowledge they generate to other places".
Join Planet
REVOLVE today
We strive to communicate sustainability for a better world for the next generations.
Support us by becoming a member of REVOLVE Planet today.
Become a Member