Rising temperatures, growing populations, and expanding cities, India needs more circular systemic solutions for providing cooling.
India functions around economies-of-scale, small amounts times many, many, many units. The numbers quickly become abstract: '3 trillion days' is the cooling demand estimate dropped by Satish Kumar, Director of the Alliance for an Energy Efficient Economy (AEEE), organizers of the 2023 Energise India international conference and its pre-event on "District Cooling" that took place between 31 October and 1 Nov 2023 in Goa, India.
With a population of 1.35 billion people and an average of 3,000 cooling degree days demanded per year, the 3 trillion days total estimate is simply mind-boggling. China's cooling demand is ¼ that amount; the USA is 1/15 that amount. Due largely to the humid sticky tropical climate, the demand for cooling across the sub-continent is massive, and the race is on now to find long-term low-cost solutions.
In March 2019, the Ministry of Environment, Forests and Climate Change launched the India Cooling Action Plan (ICAP) to meet the growing demand for cooler air. India was one of the first countries to come forward with a 20-year of such ambition, envisioning an integrated approach to providing solutions for industry, cities, and homes alike. Some highlights include:
reduce cooling demand across sectors by 20% to 25% by 2037-38
reduce refrigerant demand by 25% to 30% by 2037-38
reduce cooling energy requirements by 25% to 40% by 2037-38
recognize "cooling and related areas" as a thrust area of research under national Science and Technology Program
training and certification of 100,000 servicing sector technicians by 2022-23, synergizing with Skill India Mission.
It is unclear whether the last target was met in time but the collective momentum of adopting the urgency of the 'mission mentality' is contagious and pushing India in the direction of great sustainable changes, including in the cooling sector. Another colossal number: the global cost of climate change related damage to build infrastructure since the start of the 21st century is already close to $3 trillion.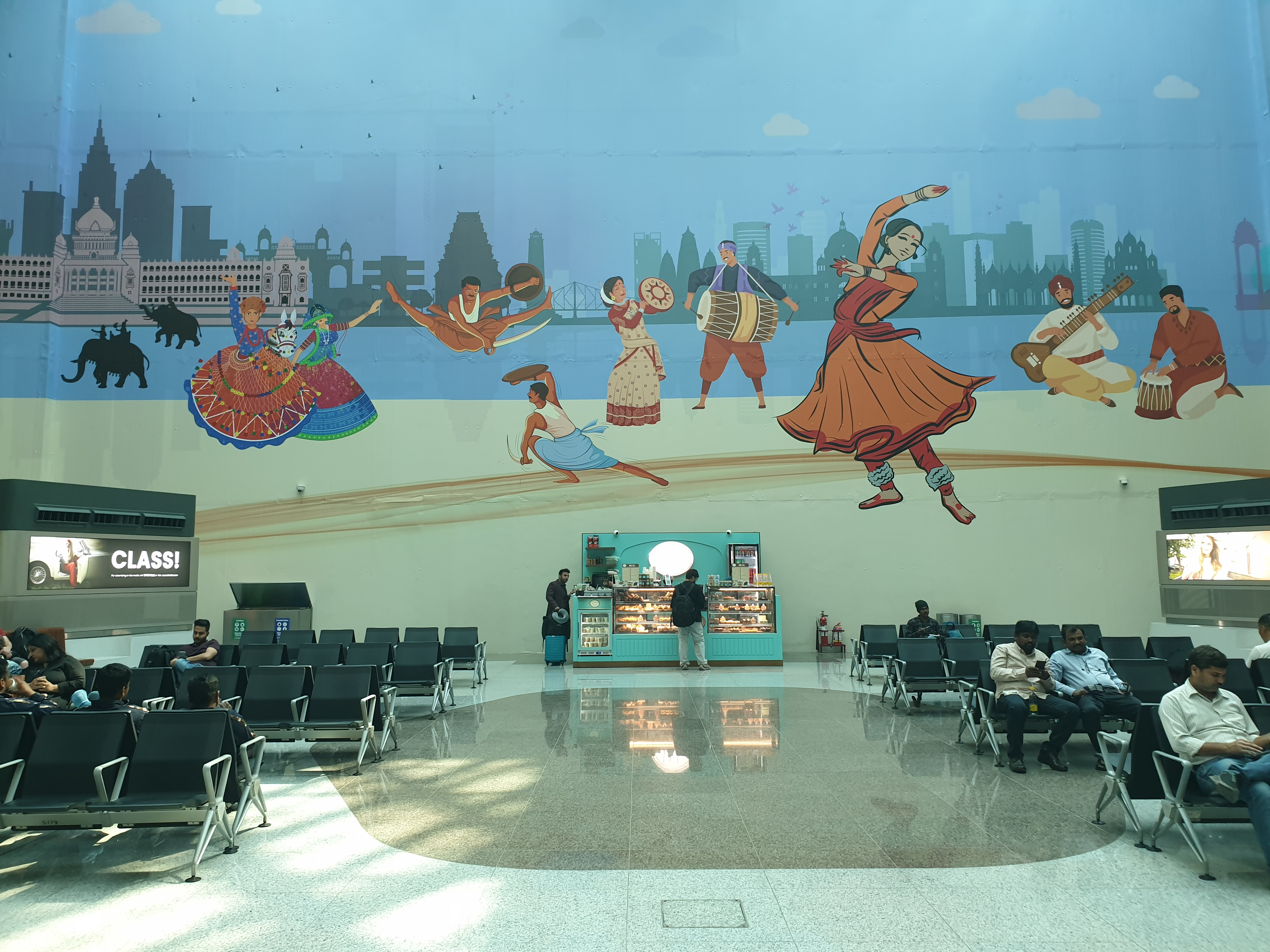 Integrated Urban Resource Systems
This $3 trillion figure translates into $16 million per hour, roughly the lost global cost of climate change – or a sunken cost that will not be recuperated. Nature does not provide a return on investment (ROI) unless you consider the priceless value of natural capital and ecosystem services that provide the climate resilience means for humans to persist on this planet in the long term.
If India does not succeed [in transforming its energy system], then our planet will not succeed.

Ambassador of Denmark, Freddy Svane
In the meantime, the cooling industry is about to explode. Presented by Sohini Ghosh Mukherjee, KPMG India estimates that the market is growing at about 8% per annum and could reach $45 billion by 2030 with a 45% savings by installing energy efficiency solutions. As usual, the challenges are upfront capital costs, lack of government financial incentives, and maintenance costs.
According to Dr. Zhoulun Chen from the United Nations Environment Program (UNEP), the "potential is huge in India" but there is a "lack of policy support" which has improved since 2019 with the advent of the ICAP. Also, Tarun Garg from RMI suggested that "cooling should be treated on par with other industries" and that "governments should come up with a cooling tariff" scheme.
Neha Nagpal Grover from the World Bank International Finance Corporation (IFC) agreed that there is a "lack of regulatory framework" and said a new $500 million multinational financial facility for cooling in India will be launched at COP28 in the United Arab Emirates (UAE).
In an era marked by urbanization and environmental awareness, several international initiatives and organizations are interested in helping India to succeed and reach its goals.
Sudheer Perla, Managing Director of Tabreed Asia and Country Manager of Tabreed India, envisions a world where innovations and strategic partnerships lead to circular systemic solutions (CSS) for district cooling, providing entire neighborhoods with cool air and water while powering the system by renewables, treating municipal wastewater, increasing energy efficiency while decreasing overall costs and the environmental impact of our activities in urban areas.
With headquarters in Abu Dhabi, Tabreed is one of the world's largest public-listed cooling utilities and the company works closely with IFC on related cooling projects. Tabreed India is based in Gurugram, Hayana, just south-west of Delhi, and focuses on investments in India and South East Asia.
Partner nations, such as Denmark, are also interested in contributing to India's future visions such as through the Green Strategic Partnership with India. Denmark's Ambassador to India, Freddy Svane stressed the need to look at integrating urban resource systems while also developing the capacity of the rural areas of India that include 193 million homes. "If India does not succeed [in transforming its energy system], then our planet will not succeed," asserted Ambassador Svane.
While Denmark helps support low-cost solutions, the rural energy transition will also be about providing cooling solutions for human well-being, agricultural products, and other services with a focus on the rural areas of the country. Therefore, India's Ministry of Water Resources has the ambitious goal of the Jal Jeevan Mission to provide "safe and adequate drinking water through individual household tap connections by 2024 to all households in rural India."
This is happening now: India is going to get even cooler!

Join Planet
REVOLVE today
We strive to communicate sustainability for a better world for the next generations.
Support us by becoming a member of REVOLVE Planet today.
Become a Member