Escaping the heat is already a serious issue across Europe.
When we hear 'energy poverty', we automatically picture someone that is not able to turn on the heating during a cool winter day. But the inability to cool homes during the summer is becoming an increasing, and often overlooked, part of the equation.
According to the data collected by the Right to Energy Coalition in 2019, 1 in 10 Europeans cannot properly warm their homes in the winter, and 1 in 5 cannot properly cool their home in the summer. The proportion of people suffering from summer energy poverty would be five times higher than the proportion of people suffering winter energy poverty.
There is a worrying lack of data and research on the specific topic of summer energy poverty and its consequences, which makes it very difficult to address and tackle the right problems. In 2021, 6.9% of the EU population — almost 31 million Europeans — were not able to keep their homes adequately warm.
However, the Eurostat Survey on Income and Living Conditions (SILC), one of the most referred databases when it comes to energy poverty, includes the indicator 'inability to keep home adequately warm', but does not include the indicator 'inability to keep home adequately cool'. This data is only collected in ad-hoc modules, the last one was published in 2012, when the EU share amounted to 19.2%.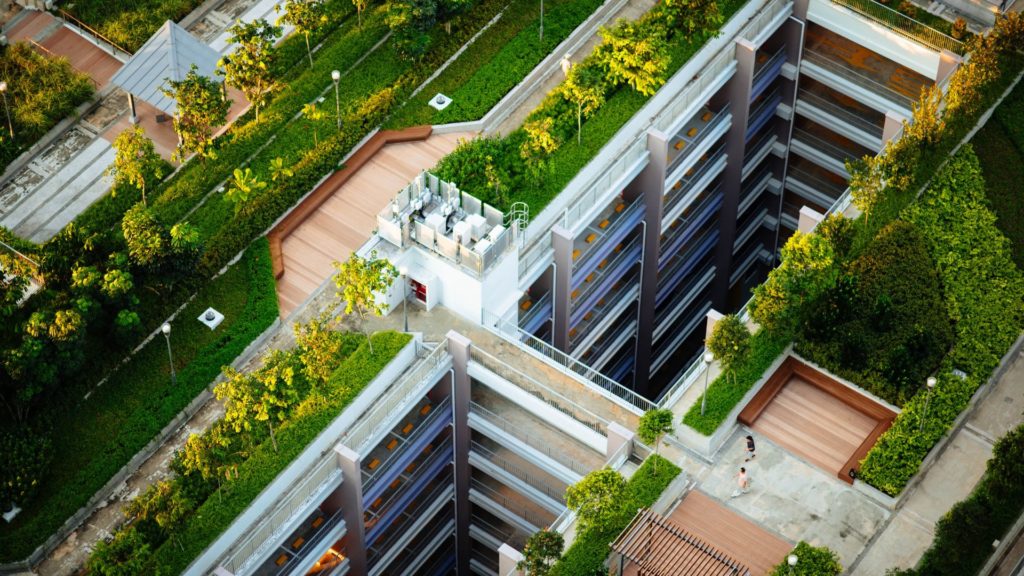 Since then, global warming has accelerated and worsened this phenomenon. Summer 2022 was the hottest on record across all Europe, with long and extreme heatwaves becoming the norm. The World Meteorological Organization has also warned of Europe's particular vulnerability compared to the rest of the other continents, as, compared to the global average, temperatures have increased at more than twice over the past 30 years.
Therefore, the cooling degree days (CDD) and cooling demand have only increased. In the EU, the need to cool a given building in 2022 was almost four times higher than in 1979, while heating degree days (HDD) have significantly decreased.
Russia's invasion of Ukraine and its economic consequences have worsened the situation. Since September 2021, inflation has increased energy poverty by 5%, according to a Joint Research Centre (JCR) study on 'The effect of rising energy and consumer prices on household finances, poverty and social exclusion in the EU' from December 2022.
Vulnerable consumers
At national level, some countries provide indicators regarding cooling actions and others do not: there is no unified approach. Summer energy poverty is a problem in South-East Europe and Mediterranean areas, but also increasingly now in Northern and Central European countries that are traditionally less prepared for extremely high temperatures. In the 2012 SILC dataset, Bulgaria (49.5%) and Portugal (35.7%) lead the share of population living in a dwelling that is not comfortably cooled during the summer, but countries like Latvia (29.9%), Hungary (26.3%) and Finland (25.2%) also appear high in the ranking.
This fact might be due to multiple factors apart from country-specific climate conditions and global warming. Differences can be found from the energy efficiency and insulation level in buildings to the type and age of constructions and the cities' urbanization level, among others. What remains clear is that both summer and winter energy poverty particularly concern the usual suspects: vulnerable and lowand middle-income population groups.
Defining Energy Poverty
"'Energy poverty' means a household's lack of access to essential energy services that underpin a decent standard of living and health, including adequate warmth, cooling, lighting, and energy to power appliances, in the relevant national context, existing social policy and other relevant policies."
There is no common definition of energy poor or energy poverty in Europe. In March 2023, the European Parliament (EP) and the Council of the EU reached a provisional agreement on the recast of the EU Energy Efficiency Directive (EED). The proposal (2021) from the European Commission (EC) included for the first time a definition of energy poverty at EU level, prioritized energy efficiency measures among vulnerable and energy poor consumers and encouraged Member States to provide them with financing support schemes.
Energy poverty has long been known to be a problem, but so far it has not been collectively addressed. Once the new legislation is formally adopted, we will be able to talk about energy poverty at EU level as "a household's lack of access to essential energy services that underpin a decent standard of living and health, including adequate warmth, cooling, lighting, and energy to power appliances." The fact that this legal framework establishes cooling as a basic energy service is essential to design and implement summer energy poverty solutions.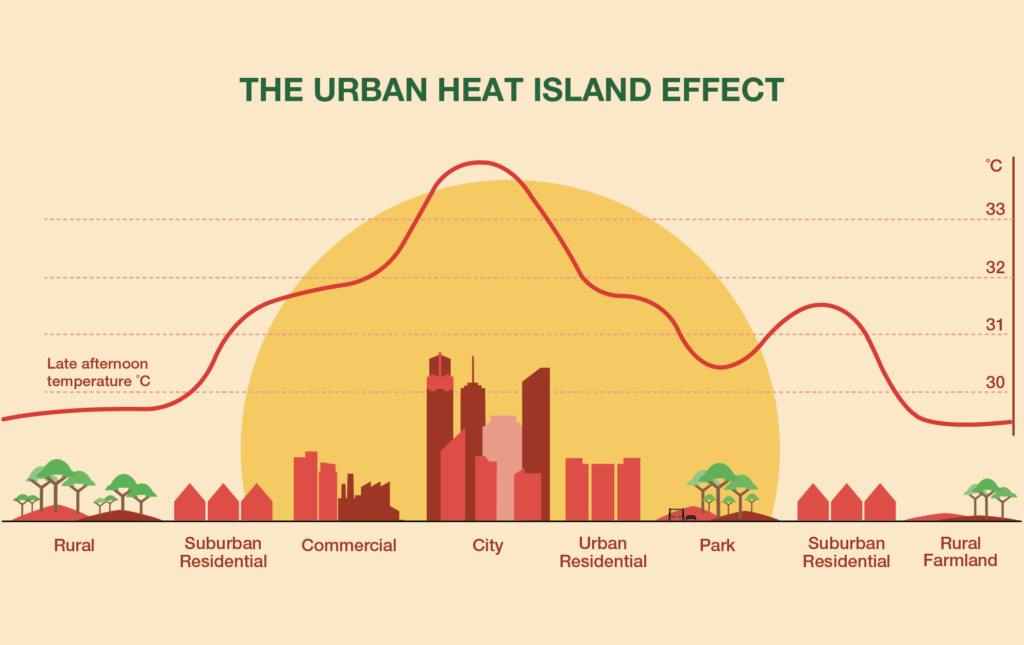 The EC is also reinforcing this position through the recast of the Energy Performance of Buildings Directive (EPBD), as buildings account for 36% of Europe's greenhouse gas emissions and 40% of its energy consumption. This piece of legislation, now being negotiated between the EP and the Council, provides that building renovations should target most vulnerable people first, including "households with lower middle-income that are particularly exposed to high energy costs and lack the means to renovate the building they occupy."
In the EU, the need to cool a given building in 2022 was almost four times higher than in 1979.

Source: Eurostat
Consumer protection becomes vital when it comes to health-related issues. Research from the EU Energy Poverty Observatory has shown that energy poverty is associated with respiratory and cardiovascular diseases, mental health problems such as anxiety and depression, as well as musculoskeletal problems and malnutrition. Moreover, "the combination of excess heat and inadequate cooling systems can also result in hypertension, heart attacks, dehydration, renal failure, and increased insomnia and sleep disturbance."
Also in relation to lack of adequate cooling, extreme heat events are estimated to kill some 12,000 people per year. The World Health Organization (WHO) reports that between 1998 and 2017, more than 166,000 people died due to heatwaves. In 2003, heatwaves killed 70,000 people in Europe during the summer. Forecasts are that by 2050, deaths caused from extreme heatwaves could raise to 255,000 per year.
More complex indicators that consider summer energy poverty specificities and regularly updated information are needed to close the data gap and act accordingly. Cooling access must be considered in the fight against energy poverty and as an urgent climate change mitigation action. But what can be done?
Sustainable solutions
Active cooling systems like air conditioning are insufficient to address summer energy poverty. They are energy inefficient and raise energy bills, so both the environmental and the social dimensions of the problem are left aside. Air conditioning also contributes to the urban heat island effect, which, according to the World Meteorological Organization (WMO), can raise temperatures by 5-10°C in cities, compared to the surrounding rural areas.
There is a wide range of passive cooling alternatives such as heat pumps, radiative and evaporative cooling or thermal insulation. These solutions also include windows location, type of glazing, use of cool and thermochromic construction materials with reflective properties and permeable paving materials that allow evapotranspiration, and orientation of the building from design and planning phases.
Research from Energy Report shows that passive cooling solutions can cut energy consumption in buildings "by 8%–70% (using external shading), 37% (utilizing cool colored paints roof), 25% (creating green space), 7.88% (construction of the prismatic building), 32%–100% (using vegetation-based wall), 50% (using PCM-base wall), 33% (incorporation of insulation into the wall), 10%–20% (building equipped with solar chimney), 25% (using radiative cooling system)." Furthermore, life-cycle cost (considering initial investment, maintenance, and operation cost) saving reached 52%, compared to not affordable active cooling systems.
Finding inspiration from nature and its processes, so often interrupted by humans, is particularly relevant. "Natured-based solutions offer several benefits for cooling buildings. By providing shade and reducing or absorbing heat, green walls, green roofs, urban parks, or city vegetation can reduce the amount of solar radiation that enters the building and, therefore, the need for cooling. They also help to mitigate the heat island effect," underlines Laura Hurtado, environmental engineer at ABUD, a consultancy specializing in sustainability in buildings and urban areas.
She recognizes that these solutions should be part of an integrated approach, a first step in addressing summer energy poverty. They reduce energy demand for cooling, which "has the highest annual growth rate of all building end uses," she states.
It is essential to raise awareness on energy use reduction and households' thermal comfort. Mainly among consumers, but also among the building sector, comprising the construction and renovation industries, and policymakers regulating them.
"The CoolLIFE project is developing awareness campaigns on alternatives for occupants when they need to face thermal discomfort. This is not only in their households but also in their workplaces and in urban areas overall, in cities, the places where we unfold our lives," emphasizes Hurtado. This EUfunded project promotes sustainable space cooling solutions and provides recommendations on building inhabitants' lifestyles and behavior to optimize their energy use in the summer months. To achieve this goal, CoolLIFE Project Coordinator, Simon Pezzutto asserts that: "The CoolLIFE analysis tool will be mainly a planning tool, and the knowledge hub will be a repository for data and information."
A just transition
Energy communities can play an important role in fighting energy poverty and protecting vulnerable consumers, by redistributing the surplus of energy to the families in need. They reduce energy costs and allow smart building technologies in energy management services, while fostering citizen's participation and proximity of support within their own neighborhoods.
Energy citizenship faces important challenges such as the need for big initial investments, financing, and intensive technical support. Communities and authorities also struggle to facilitate the access of eligible energy poor households to help programs, so the energy and the profits are rightly distributed among them.
"The energy poor are very hard to reach. In The Netherlands there are all kind of subsidies for energy poor households, but they don't know the way to find these subsidies" — explains René Schellekens, Senior Consultant on Energy Transition and Energy Poverty at the Netherlands Enterprise Agency (RVO), who has been working on energy poverty for 14 years — "And if you look at energy communities, it's not the energy poor who are part of these communities, because they have other problems that they need to worry about, their entire capacity is set on survival."
From his experience, the energy poor need to connect with someone they relay to, like people who once were poor and came out of it. In some energy communities, they have what they call coaches or fixers that visit energy poor households in brigades to help them apply small energy efficiency measures like draught excluders.
They are also working on involving other investors in the fight against energy poverty trough buildings renovation. "Health is an issue among the energy poor, and that has to do partly with their housing conditions," stresses Schellekens. Once they demonstrate this correlation, the health sector, national and local authorities, and other stakeholders will see multiple benefits of investing in energy poor households' refurbishment.
There are other energy communities dealing with these difficulties as intermediaries. Enercoop's customers in France can choose to make a microdonation of 1 or 2 cents per kWh of the energy they consume to support local energy poverty actions through Énergie Solidaire. Energy producers can also donate their surplus energy, which is especially interesting with photovoltaic sources in the summer.
"It's harder to escape the heat than it is to escape the cold," concludes Schellekens when asked about summer energy poverty. Cooling access and sustainable and affordable space cooling solutions should be at the top of the energy poverty fighting policy agenda.
From the same series
Join Planet
REVOLVE today
We strive to communicate sustainability for a better world for the next generations.
Support us by becoming a member of REVOLVE Planet today.
Become a Member