We are facing a climate crisis. Transforming Europe's energy system has never been more urgent, and citizens across the EU are already taking action to end the era of coal to build a cleaner, fairer, more sustainable future. Governments and decision-makers need to back this call for change with legislation and policies that favor renewable technologies and smarter energy solutions to propel Europe's energy market forward, while guaranteeing a just transition that benefits everyone.
How much coal are we burning?
Europe's coal phase-out is gathering pace as renewables continue to grow. In 2018, the European Union's (EU) total coal generation was 30% lower than in 2012. Almost a dozen European countries have already committed to phasing out coal by no later than 2030.
Yet despite a surge in renewable energy, there are still more than 250 coal power plants in Europe. Coal, including lignite, the most polluting form of coal, still supplies almost a fifth of Europe's energy, with coal power plants responsible for 15% of the EU's carbon dioxide emissions (CO2) in 2017.
Despite national phase-out commitments and international climate pledges, action to decarbonize our energy system is not happening fast enough – and Europe's citizens are paying the price.
The cost of coal
Beyond climate targets, phasing out coal in the shortest time possible is crucial to stop the harmful effects mining and burning coal has on the health and well-being of people and the environment.
The array of pollutants released burning coal are linked to respiratory diseases and premature deaths, as well as illnesses including heart problems and bronchitis. The Europe's Dark Cloud report estimates the corresponding health cost to exceed €60 billion per year.
Coal mining also has irreversible impacts on the environment. Vast mines are graveyards to biodiversity – meanwhile, ash storage sites pose major threats to local water supplies. The villagers of Akrini, Greece, discovered they were drinking polluted water containing hexavalent chromium, which is known to cause cancer. The contamination was linked to the ash from Agios Dimitrios – Greece's largest power plant.
Coal exploitation has yet another human cost – the displacement of people. Villages are routinely evacuated, demolished and cleared to give way to the world's largest excavators.
In Zloczew, Poland, 3,000 people are waiting to know if they have to leave their homes as mammoth power plant Belchatow seeks to open a new mine.
This is the situation for the inhabitants of Zloczew, Poland, where 3,000 people are waiting to know if they have to leave their homes as mammoth power plant Belchatow seeks to open a new mine. The Zloczew mine, if it goes ahead, would be the deepest mine ever constructed in Poland. Explosives will blast away millions of tons of rock to access the coal – which will destroy 33 villages and contaminate the surrounding environment with toxic heavy metals.
ClientEarth has launched a legal challenge to block the mine – with its long list of hazards, it should not have been given the green light.
Meanwhile, in Bulgaria, land that has been in farmer Emil Mirchev's family for generations stands to be devoured by an open pit coal mine that would span three villages, destroying kilometers of fertile land and jeopardizing the local water supply. It would also likely mean the end of two popular lakes in the area. The landscape will change forever.
Continue reading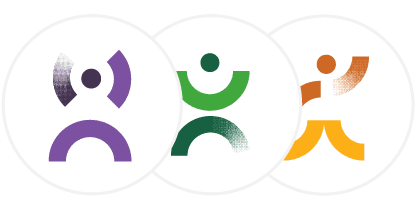 This content is available with the free Optimist plan!
Subscribe to read more
Already subscribed? Log in.
You may be interested in reading