As we near the launch of the UN Decade on Ecosystem Restoration (2021-2030), landscape restoration has been propelled to the top of the global sustainable development agenda. This new decade sets out to "prevent, halt and reverse the degradation of ecosystems worldwide" as a fundamental means of achieving the 2030 Sustainable Development Goals (SDGs). With nearly three-quarters of our Earth's land degraded by human interventions and over one billion people now living in degraded areas, we must ask ourselves: what can we, as a global community, do to change this?
Planetary landscape degradation is a grave threat to our common future. This is why the UN Decade is setting out to restore forests, grasslands, croplands, wetlands (notably peatlands), savannahs, and other terrestrial and inland water ecosystems. Other target areas include marine and coastal ecosystems (including mangroves), and urban environments. Beyond its ecological benefits, restoration is a valuable opportunity for the generation of sustainable livelihoods and poverty alleviation. According to the UN Decade, restoring 350 million hectares of degraded landscapes by 2030 can generate $9 trillion USD in ecosystem services and significantly boost rural economies. The price tag of this restoration effort – an estimated $800 billion USD, is actually less than two years' worth of global subsidies to the fossil fuel industry, as pointed out by Inger Andersen, the Executive Director of UNEP. To achieve these ambitious goals, new coalitions and partnerships between international organizations, governments, research, the private sector, financiers and, above all, civil society and grassroots actors, will be required. The global restoration agenda is an invaluable opportunity to rethink and improve our ways of connecting international goals to local action while encouraging collaborations between groups that have rarely or never worked together before.
We use the term "landscape restoration" here to adopt a broader view of the multiple benefits of restoration for humans and non-humans alike. The term landscape refers to "a mosaic of two or more ecosystems that exchange organisms, energy, water, and nutrients."1 Landscape restoration targets a broader scope of natural zones than conservation, since it does not aim to seal off "pristine" areas of natural value from human presence and intervention. Of course, biosphere reserves and natural parks are essential. But what about the rest? What do we do with our urban and peri-urban areas, our fields and villages, our industrial and commercial zones, our transport routes and our mines? Are these places in which we should simply give up on the idea of co-existing with nature, or rather existing in nature? The answer is no, because humanity is an integral part of nature – we should even recognize that the overwhelming majority of our planet's landscapes are "anthroscapes" – landscapes that have been shaped by humans for millennia.2 More often than not, they have been shaped and remodeled in ways that have not favored the maintenance of healthy and functional ecosystems. Recognizing and understanding the damage done is the first step in learning how to become planetary stewards and helpers by deploying large-scale restoration efforts.
Continue reading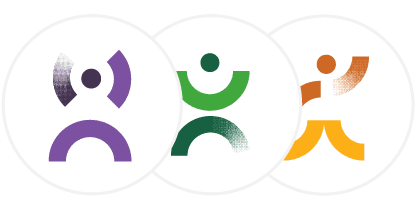 This content is available with the free Optimist plan!
Subscribe to read more
Already subscribed? Log in.
You may be interested in reading