Air-source heat pumps provide a natural, renewable, and free energy source.
The air surrounding us is full of energy. Heat pumps take energy from the air and other renewable sources and transform it into heating and cooling for buildings. Although air source heat pumps are a technology used worldwide, air is not always considered a renewable energy source (RES).
REVOLVE talked to Thomas Nowak, Secretary General of the European Heat Pump Association (EHPA) about why air is a RES in Europe and what that means for the future.
Listen to the full interview:
Air is all around us: we walk through it, breathe it, it surrounds us everywhere we go, but we do not see it. What is air actually?
Air is important for all of us to survive, without breathing air, we could not survive. It consists of 78% nitrogen and 21% oxygen, and then some other gases. But from an energy perspective, it's also full of energy. The molecules in the air are responsible for the energy that can also be stored in the air. And that's something that might not be obvious to the layman, because you would always think "okay, when it's warm outside the air is full of energy, when its's cold outside there's no energy." From a heat pump perspective, having access to temperature levels of even below zero, minus five, minus 10, air is still a source of energy that can be used to provide heating, or hot water or for industrial purposes.
2022 was outstanding when it came to renewable energy developments.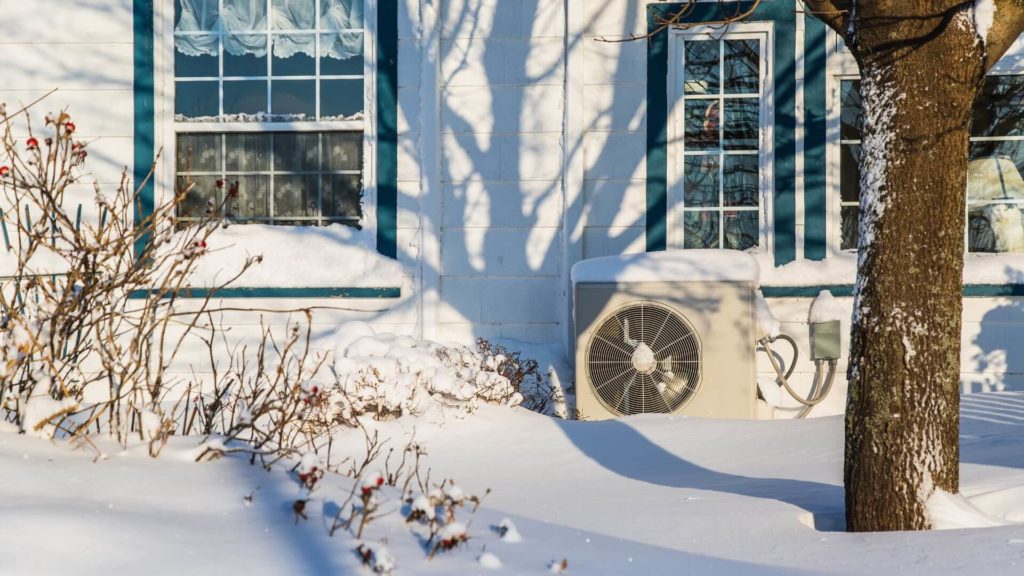 Does this mean air can be considered a renewable energy source like any other?
From a thermodynamics perspective, absolutely. It's not a political question. From a thermodynamics perspective, there is useful energy in the air. From a policy perspective, it's different because there are quite a few countries worldwide that don't consider air as renewable energy, they consider geothermal, wind, running water, biomass, solar [to be], but not air. In Europe, in 2009 there was the first version of the Renewable Energy Directive (RED), which in the definitions of renewable energy added aerothermal and hydrothermal energy. These two are now summarized as 'ambient energy' because it's the energy that we find all around us.
Air being considered a renewable energy source is not a political question. Simply from a thermodynamics perspective, there is useful energy in the air.
How and when did Europe become a pioneer in considering air a RES?
It was the result of an ambitious target for renewable energy, energy efficiency and CO2 emissions reduction. At that time, we called these the 20-20-20 targets because they were supposed to be achieved by 2020, and they actually have been achieved. If we have these targets, we need to measure contribution, and that's when the definition of renewable energy was presented. The European Commission presented a calculation method on how to put the contribution from heat pumps to renewable energy into European energy statistics. In 2022 we surpassed 20% in the renewables' contribution for heating, and heat pumps are an ever-bigger contributor to that share. The biggest contribution to renewable heat is still biomass, but heat pumps are second and will likely surpass biomass in the near future.
What are the approaches of other countries and why is it uncommon for air to be considered a RES at a global scale?
It's a question of perception and targets. If you have a renewable energy target, then you need to define which technologies and which energy sources can contribute to that target. What we see worldwide is countries that don't have such a target don't have that problem. Nonetheless, they are using the technology. If we look at the United States, air is not a RES, but nonetheless the heat pump market is growing on a similar scale to Europe. For Europe it would be a big downturn if we didn't have the contribution potential from air-to-air and air-to-water heat pumps towards renewables' targets. But in the United States, that doesn't matter because they count this as an energy efficiency technology, and quite a few other countries take the same rout. The impact is the same, but the way you report about it is slightly different. If you then define support programs based on renewable energy and you're not defining air as a renewable energy source, that could create a problem if you set up organizational structures around the energy sources that you use. But if you move in the direction of energy efficiency, and the programs that support energy efficiency research and deployment include heat pump technology, you will have the same impact with different wording.
If you have a renewable energy target, then you need to define which technologies and which energy sources can contribute to that target.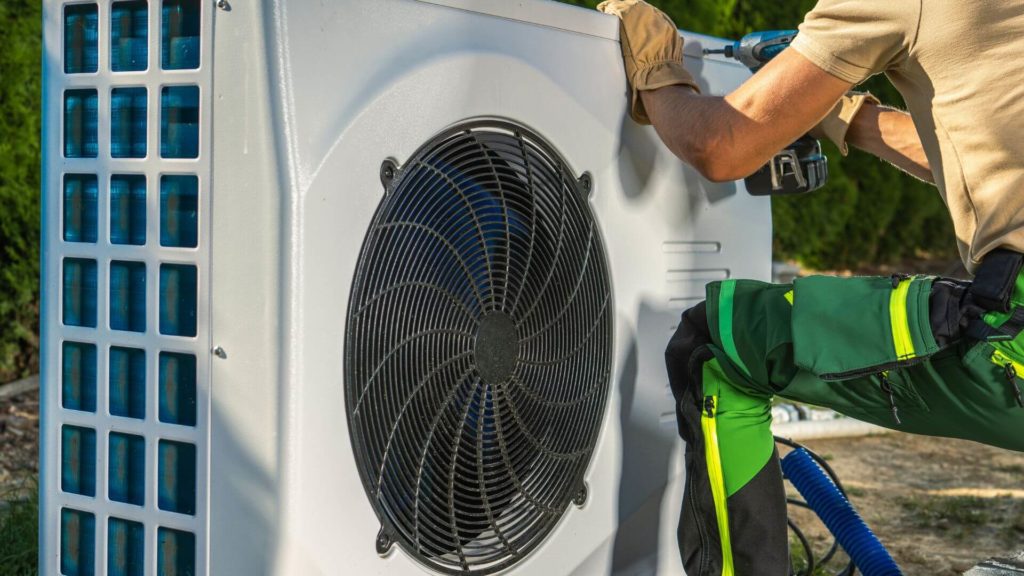 How can heat pumps, air as a RES and energy independence be integrated?
The refrigeration cycle itself is the integrator. It connects the energy source, in our case air, water, ground, or waste heat from buildings or industry, also from building structures like a subway tunnel. These can be used as an energy source that can be brought to a useful level for heating. And if you need the cooling part, you just need to put the heat exchanger into your system. Then we have a technology that is now run mainly on electricity. The electric compression heat pump is the most prevalent solution, that connects heating and cooling, and that connects electricity. If you connect a largely renewables-driven electric grid with the heating and cooling that you do via heat pumps, it becomes an integrated system in which everything can be run by renewable energy. If you add storage, grids, battery storage and thermal storage, you have a system that can run 100% based on renewable energy for heating and cooling.
What's next and what are the challenges for the near future?
For us the big challenge is growth. Last year was outstanding when it came to energy development, we saw significant numbers in investment, significant efforts to train specialists on the manufacturing side, but also installation, maintenance and even financing and marketing. It resulted in sales of more than 3 million units, and now we want to continue further. The situation that we are in, characterized by a long-standing energy policy supportive of heat pumps, but also by a shock with the pandemic and a double shock with the war in Ukraine, has alerted a lot of people to the need for better indoor environmental quality. And it has also led to some shortages in supply to the end consumer on the residential, commercial and industrial levels.
We are putting together the aspects of what we call the Heat Pump Accelerator. This is asking for long-term stability: a reliable European political context and energy use from renewables in heating as the economically most attractive form for end users. That can be done by stopping fossil fuel subsidies, by adding, at least initially, subsidies for heat pumps, by reducing taxation levels for electricity and by helping companies invest into new production capacity. Then we need to look at skills, we need to look at an easier way of legislating the whole environment for heat pumps, and we still need some innovation in the technology.
Join Planet
REVOLVE today
We strive to communicate sustainability for a better world for the next generations.
Support us by becoming a member of REVOLVE Planet today.
Become a Member