Wastewater treatment is essential to our well-being and to the health of the ecosystems around us; however, the sector has a long way to go to achieve the circular economy our society desperately needs.
According to the United Nations' Sustainable Development Goals, access to clean water and sanitation is a basic human right, and European institutions have played a major role in securing access to safe water across the continent: Today, 97% of households in western-central Europe and 70% of households in southern, south-eastern and eastern Europe are connected to wastewater treatment facilities. However, whilst there has been important progress, existing wastewater treatment plants must be improved to support the achievement of other SDGs such as 'Good health and well-being', 'Responsible consumption and production', and 'Life on Land'. How can we therefore optimize wastewater treatment?
Existing wastewater treatment technologies and wastewater treatment plants still disturb our ecosystems by releasing pollutants into the surrounding natural environment. Furthermore, many of these 'pollutants' have valuable qualities, and if properly extracted and re-used, they can contribute to society and the economy. Urban mining – the extraction of valuable materials from wastewater through urban waste water treatment – reverses this trend by recovering valuable resources and giving them a second use. After all, this is what circular economy is all about.
The organic matter and nutrients found in wastewater treatment facilities have a direct impact on the surrounding aquatic environment. For example, excess nutrients such as nitrogen and phosphorus flow into nearby rivers, causing plants and algae to overgrow, and making these rivers unsuitable for fish and invertebrates to thrive. Furthermore, as well as polluting surrounding ecosystems, treatment plants consume large amounts of energy. With an estimated 22,558 plants across Europe, wastewater treatment is one of the continent's most expensive public industries, accounting for over 1% of electricity consumption.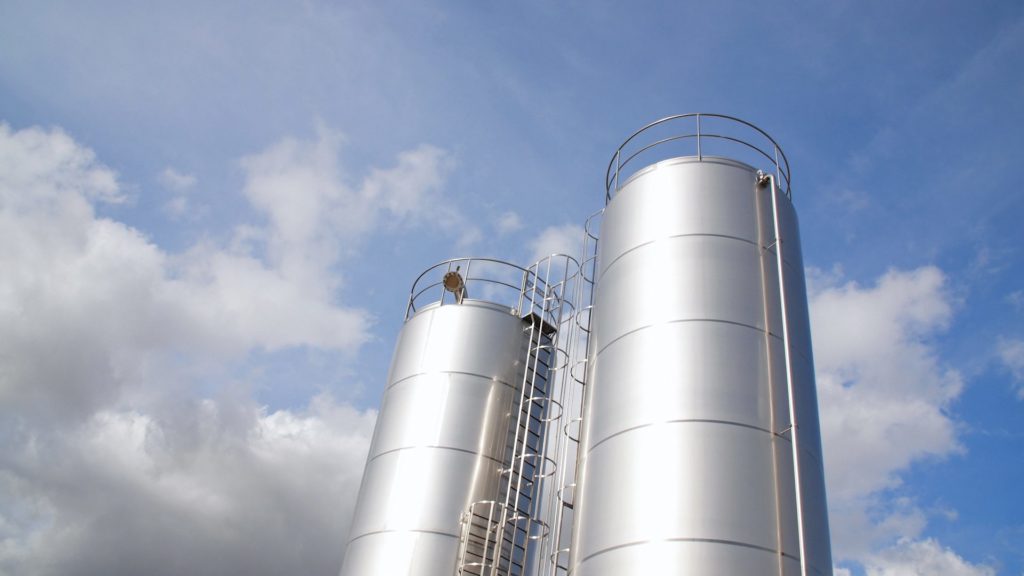 Wastewater treatment plants may be facing the 'Tragedy of the Commons'
While wastewater treatment facilities provide benefits for residents by dealing with polluted water, they also unintentionally impact downstream ecosystems that are critical for social and economic development – water's own 'Tragedy of the Commons'.
Introduced in 1968 by the ecologist Garrett Hardin, the concept of the Tragedy of the Commons refers to situations in which individuals or groups have unlimited access to a shared resource, which each consumes according to their self interest, thus leading to a depletion of this resource in the absence of consumption regulations; since the introduction of this concept.
Since water consumption has been a prime example. In this context, it makes no sense to have access to a shared resource (water), provide a concrete service (wastewater treatment), and thereafter, deplete this resource which is already having damaging effects on citizens, the economy, or the environment. This is where the modernization of wastewater treatment and the recovery of valuable materials have key roles.
To achieve sustainable water management, we must take one step back, and two steps forward, and urban mining is doing precisely this: identifying materials with economic and environmental value within the wastewater treatment cycle, studying how these value-added resources can be recovered, and creating market opportunities for them, whilst increasing the quality of the water treated.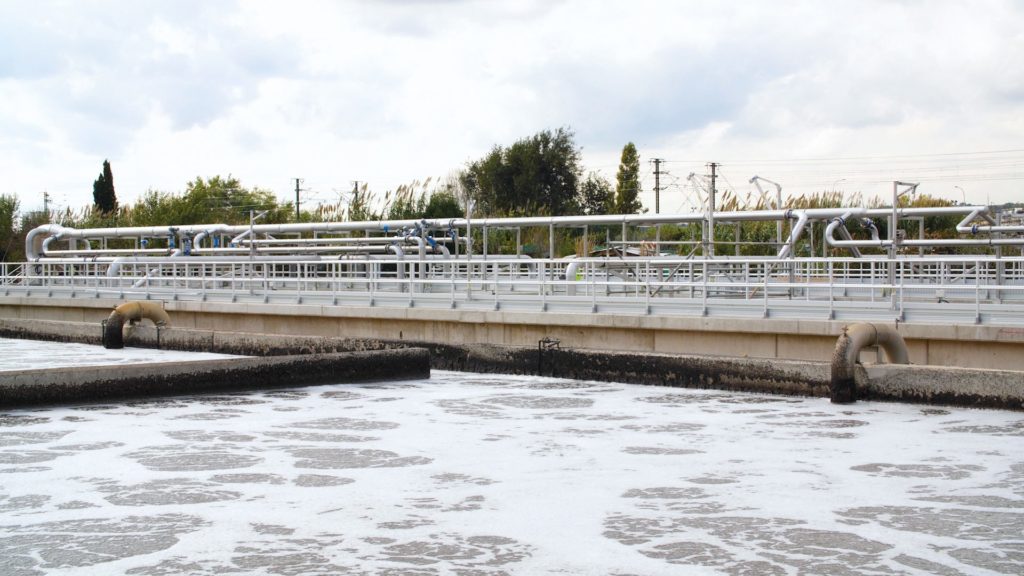 Sustainability at its core
Work has begun to develop the innovative solutions needed to advance the circular economy in wastewater treatment. One EU-funded project, WATER-MINING, has taken on several case studies in areas where water management is crucial, helping them to mitigate against water-security risk, protect the local environment and be economically viable.
One such case study is taking place in Spain, where improving water management is crucial. Over the past decade, the country has experienced its hottest years on record, and the landscape has become increasingly dry, thus damaging the agriculture sector and increasing the risk of wildfires. The wastewater treatment plant in La Llagosta (Catalonia, Spain) is working to implement new technologies to treat municipal wastewater and boost water reuse in the following years (which is expected to increase from 0% to 68%), reduce energy consumption, and recover phosphorus from the water treated, whose effluent currently flows into the nearby Besós river.
Likewise, with persistent drought, Cyprus has the highest level of water stress in Europe. Tourism is one of the island's main sources of income, but agriculture – the most water-intensive sector in the world – is also significant, thus putting stress on Cyprus's limited water resources. Here, the wastewater treatment plant in Larnaca currently recovers water for agricultural use. However, after treatment this water still has high salinity which reduces soil fertility and affects crop production. Yet here there is also a high concentration of phosphorus that stimulates crop production, something that could ultimately lead to a change in farmers' choices and lead to higher financial returns from their crops.
To face this challenge, WATER-MINING is exploring alternative ways to treat Cyprus's water that provide higher-quality water, whilst extracting the excess salt and phosphorus, and finding alternative uses for these minerals.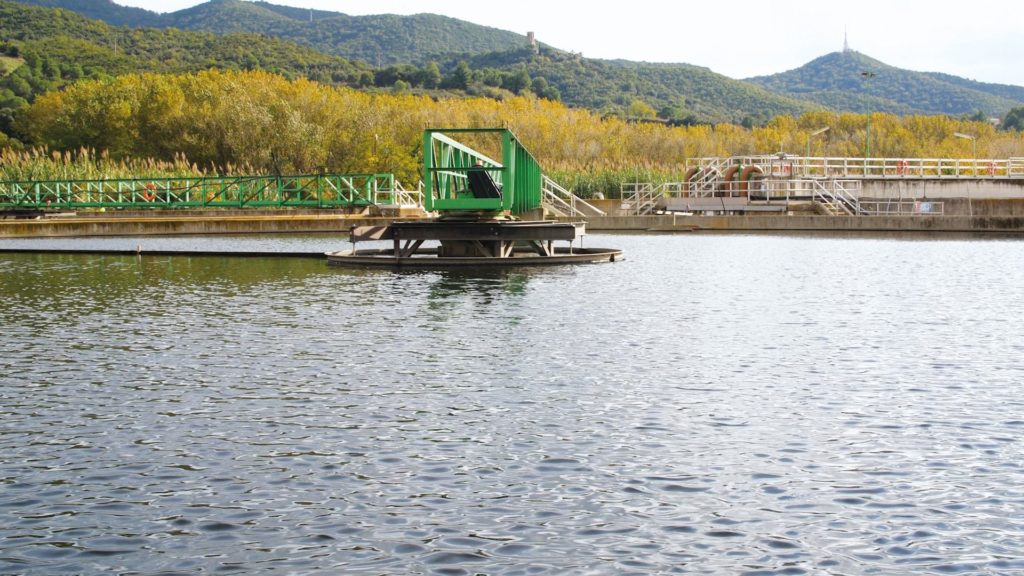 Full-scale wastewater treatment
Portugal is connected to both the Mediterranean region and the Atlantic Ocean. Sitting at the division between these two regions makes Portugal a 'climate change hotspot' and increases the country's vulnerability. The wastewater treatment plant in Faro – near Ria Formosa, a protected wetland area – is the first full-scale greenfield Nereda installation treating complete flow in southern Europe. Thanks to this innovative technology, the plant has reduced its carbon footprint by 50%, and expects to have energy savings of between 20 and 30% compared to a traditional treatment system.
The WATER-MINING project intends to further increase the treatment plant's sustainability by extracting raw materials from the treatment process such as nitrogen, phosphorus, energy surplus, and Kaumera biopolymers, which have unique properties including plant grow stimulants, fertilizer coating, fire retardants and glues. By increasing water availability, wastewater treatment plants have an important role to play in the water cycle, and adopting urban mining innovations might avoid the 'Tragedy of the Commons' in water consumption. By providing cleaner water, recovering valuable resources, reducing energy consumption, and enhancing water reuse, optimized wastewater treatment will not only safeguard water access, but will benefit society, the economy, and natural ecosystems.
Scaling up the circular water economy
The emerging circular water economy faces many challenges. Until now, our society and economy have been based on a 'take, make, consume, and waste' logic, but our social and economic environments are changing, and at a macro-level, we are moving from an unsustainable linear model to a sustainable circular model, which requires systemic changes at all levels. As institutions, organizations, businesses and individuals begin adopting more sustainable habits, new opportunities emerge. Wastewater treatment plants are not an exception, and they can play an important role in building a water-smart economy and society. If wastewater treatment plants become more efficient, they can conserve both water and energy, as well as capture the full value of wastewater – including nutrients and materials – and reincorporate them into the cycle of production and consumption. The circular water economy in wastewater treatment plants does far more than avoid the 'Tragedy of the Commons' from taking place. By increasing the number of stakeholders engaged in water management, it strengthens global partnerships, and can play a vital part in achieving our shared sustainability goals.
Join Planet
REVOLVE today
We strive to communicate sustainability for a better world for the next generations.
Support us by becoming a member of REVOLVE Planet today.
Become a Member