Europe is leading the fight against climate change and has set itself the goal to become climate-neutral by mid-century. This is one of the main priorities of the European Commission led by President Von der Leyen. The European Green Deal establishes a roadmap of actions across all policy areas to achieve our goal of climate neutrality by 2050. The Green Deal is an agenda for green growth and a just transition in Europe. This sustainable transition of our economies and societies will also help drive sustainable economic recovery from the current Covid-19 crisis.
Energy consumption and production represent 75% of EU greenhouse gas emissions. Energy policy is therefore central to the European Green Deal and the shift to a climate neutral Europe. European islands are in an eminently favorable position to be trailblazers of the European Green Deal and the green energy transition. There are more than 2,200 inhabited islands in the EU, where 15 million Europeans live. They usually have access to a rich array of renewable energy sources, such as wind, sun, wave and tide. These sources, combined with energy efficiency measures and flexibility solutions, such as demand response and storage, can create decarbonized local energy systems, which can reduce energy costs significantly.
Despite these clear advantages, we see that many islands still rely on expensive and polluting fossil fuels, in particular diesel and heavy oil generators. In many cases, islands simply lack the resources and expertise to develop and implement their clean energy transition plans. Moreover, the cost of electricity generation on non-connected islands is up to 10x the production cost on the mainland. For example, on some of the smaller and more remote islands of Greece, generation cost can be over €1,000 per MWh, while the average wholesale price in Greece is below €70 per MWh. These additional costs are generally covered by support paid to the generators. In the case of Greece, this amounts to some €500 million in subsidies for diesel fuel per year. When we know that there are solar and storage projects being installed at €125 per MWh on islands now, one can see the enormous potential for cost savings. So achieving the clean energy transition of islands will not only contribute to realizing the objectives of the European Green Deal, but also benefits local populations and island economies in many ways: reducing pollution, improving energy security, and providing jobs and economic opportunities to islanders.
Attaining these goals cannot be addressed at mere island-level. The common challenges that islands face call for joint efforts and joint solutions. The European Commission and Member States need to work together, identifying common solutions and best practices, and ensuring that approaches are coherent with EU policies and legislation, with the ultimate aim of facilitating the replacement of fossil fuel subsidies by sustainable alternatives and to incentivise clean investment in islands.
To do precisely that, and support local island communities to develop and implement their transition plans, the Commission launched the Clean Energy for EU Islands Initiative in 2017, as part of the Clean Energy package which addressed the three main priorities of EU energy policy: security of supply, affordability, and sustainability.
The Clean Energy for EU Islands Initiative aims to support EU islands in their decarbonization processes. Its signatories are committed to establishing: "a long-term framework to promote replicable and scalable projects [….] to accelerate the clean energy transition on all EU islands." It has so far taken a bottom-up approach, creating a community of committed islands and providing technical support for the development of their transition plans.
Energy consumption and production represent 75% of EU greenhouse gas emissions.
To help the Initiative, a secretariat was established in 2018. It provides support to 26 Pilot and Pioneer Islands in order to develop their Clean Energy Transition Agendas and help citizens, local authorities, local businesses and academic institutions work together to advance progress on their islands. Another 24 islands were selected to receive support for the development of concrete elements of their transition plans.
In addition, a Clean Energy for EU Islands Forum was established to engage with stakeholders and public authorities, and to share best practices. Four meetings have so far been organized since 2018, with the timing of the next Forum dependent on developments regarding the COVID-19 outbreak. The Islands Forum has become an important platform for addressing cross-cutting issues and for the implementation of relevant EU legislation.
#CE4EUI – The Clean Energy for EU Islands Initiative
Europe's 2,200 inhabited islands are often small isolated systems and markets. But they have the potential to lead the EU's clean energy transition by reducing their dependency on energy imports through the better use of locally available renewable energy sources. The Clean Energy for EU Islands Initiative, launched in May 2017, supports European islands in this effort through a long-term framework to assist islands in producing their own sustainable, low-cost energy, with the following impacts:
Lower energy costs and more renewable energy production, coupled with cutting edge energy storage infrastructure and demand response systems
Less reliance on energy imports and more energy security
Improved air quality, lower greenhouse gas emissions, and less impacts on islands' natural environments
New green jobs and business opportunities that contribute to islands' economic self-sufficiency
To support this transition, the European Commission launched the EU Island Secretariat in 2018, which:
Promotes the energy self-reliance of islands
Encourages islands to reduce their dependency on expensive fossil fuel imports, there by reducing the burden on public budgets
Delivers best available, tailor-made solutionsto increase renewable energy in the islands.
In 2019, 26 EU islands launched their clean energy transition plans with the support of the Secretariat, and pledged to publish their clean energy transition agendas by summer 2019. Building on the network of the Secretariat, the Horizon 2020 EU Island Facility project (NESOI) aims to mobilize over €100 million in clean technology island investments by 2023, delivering bankable clean energy projects using cascade funding (easy-to-access lump sums).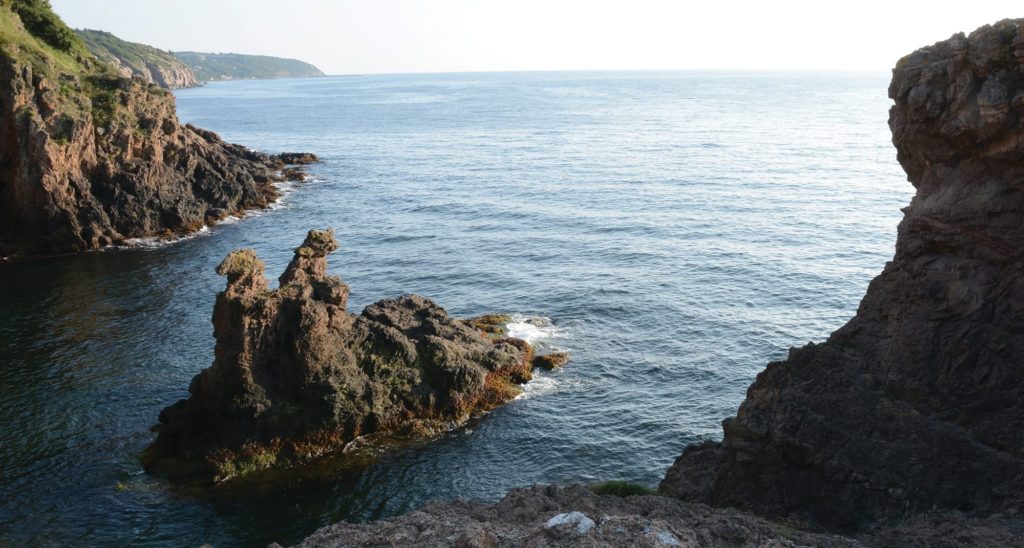 Several insular success stories were recently awarded the European Commission's Horizon 2020-funded RESponsible Island Prize, which re-wards islands that have made significant progress in terms of local renewable energy production (especially electricity, heating, cooling and transport). The Danish islands of Bornholm and Samsø received the first and second prizes respectively, with the Scottish Orkney Islands arriving third.
The 26 first islands have been developing their Clean Energy Transition Agenda's with the Secretariat and at the same time provided feedback to shape the methodology, which has now led to an additional 14 islands embarking on the same transition path using the methodology put forward along with the experiences gathered from pilots and pioneers.
In June 2020, at the end of the Croatian EU Presidency, a MoU was signed by most island Member States to ensure the long-term framework for the CE4EUI initiative. According to Jeppe Jensen, Project Coordinator at Climate Alliance for the CE4EUI Secretariat:
"This is a great announcement in the hunt for aligning all levels of governance and create the enabling framework for the local clean energy transition on EU islands."
Finding the Funding
All policies supporting islands need financial backing to get off the ground. In this regard, EU investment funds and facilities have been supporting EU islands for some time now. The mobilization of adequate private and public funding for green investments in islands is a top priority both for EU funds (Horizon Europe, LIFE, regional funds and InvestEU, the Just Transition Mechanism) and for other sources of financing. The Horizon 2020 programme (research and development) launched several calls for proposals specifically targeting the energy transition of islands. The islands community has indicated a clear wish for this work to be stepped up in terms of both ambition and scale. For example, under the New Energy Solutions Optimised for Islands (NESOI) facility, supported by Horizon 2020, islands can receive backing for the next steps towards implementation of their plans. The facility will provide training, technical support, cooperation opportunities and robust funding opportunities to help energy transition plans translate into more renewable energy sources, building and energy infrastructure retrofitting, energy bills reduction, local job creation and more. This project has just started, and three calls for proposals are foreseen up to 2023. With a total budget of €3.1 million for grants, it is expected to mobilize more than €100 million of investment in sustainable energy projects.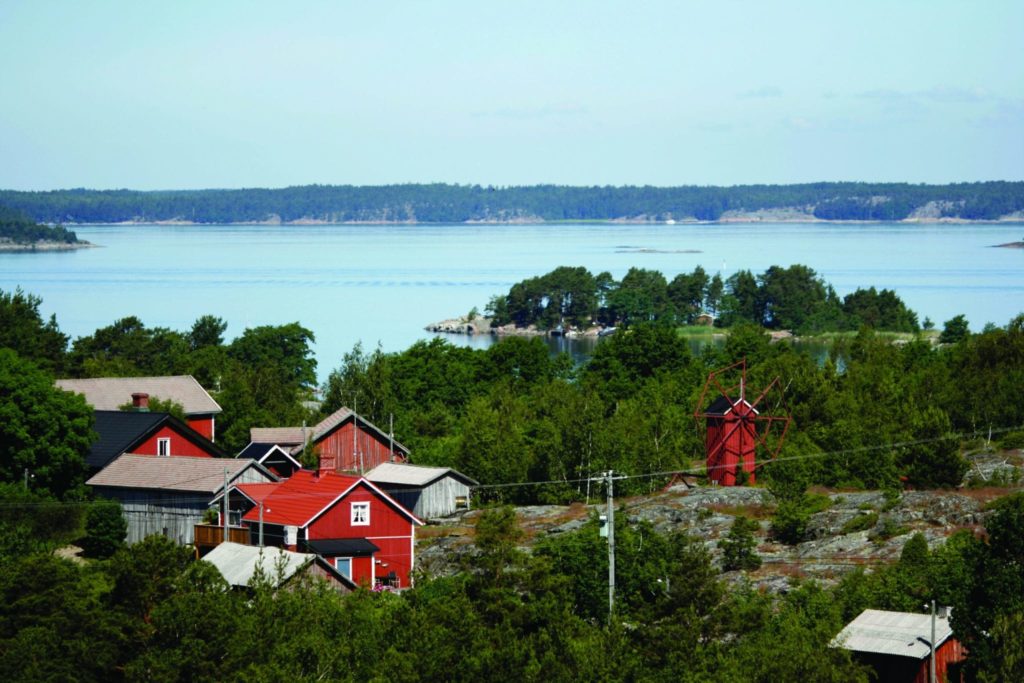 Going Global
In a worldwide perspective, the EU is acutely aware that numerous non-EU island states face similar challenges to EU islands in their energy transition and in enhancing their resilience towards the rise of the sea level. The 2015 Paris Agreement clearly acknowledged that islands are particularly vulnerable to climate change. The worldwide community of islands can learn a lot from each other, if only by sharing experiences and dissemination of best practices. The Commission is mobilizing support and resources for the transformation of energy systems in Small Island Developing States (SIDS), under the umbrella of the International Renewable Energy Agency (IRENA).
There are more than 2,200 inhabited islands in the EU, where 15 million Europeans live.
The European Green Deal is relevant for every European. It can help us build green growth, jobs and opportunities in Europe. We know that moving towards a climate neutral economy by mid-century is an ambitious journey and that the energy sector will need to make a major contribution. Local communities can be important drivers for the energy transition. Locally-developed projects will make a direct, tangible contribution to improving citizens' lives. They stimulate local development and economic recovery, as they tend to create local jobs and economic activity and unite and revitalize communities. As always, we are more efficient and stronger by joining forces at EU level. I believe the Clean Energy for EU Islands Initiative has all the potential to be a genuine flagship component of the European Green Deal. With engagement of every European citizen, we will be able to rise to the challenge of the global climate emergency. I am convinced that together we can achieve our objectives and that EU islands have a key role to play in leading the way through local engagement for clean energy solutions.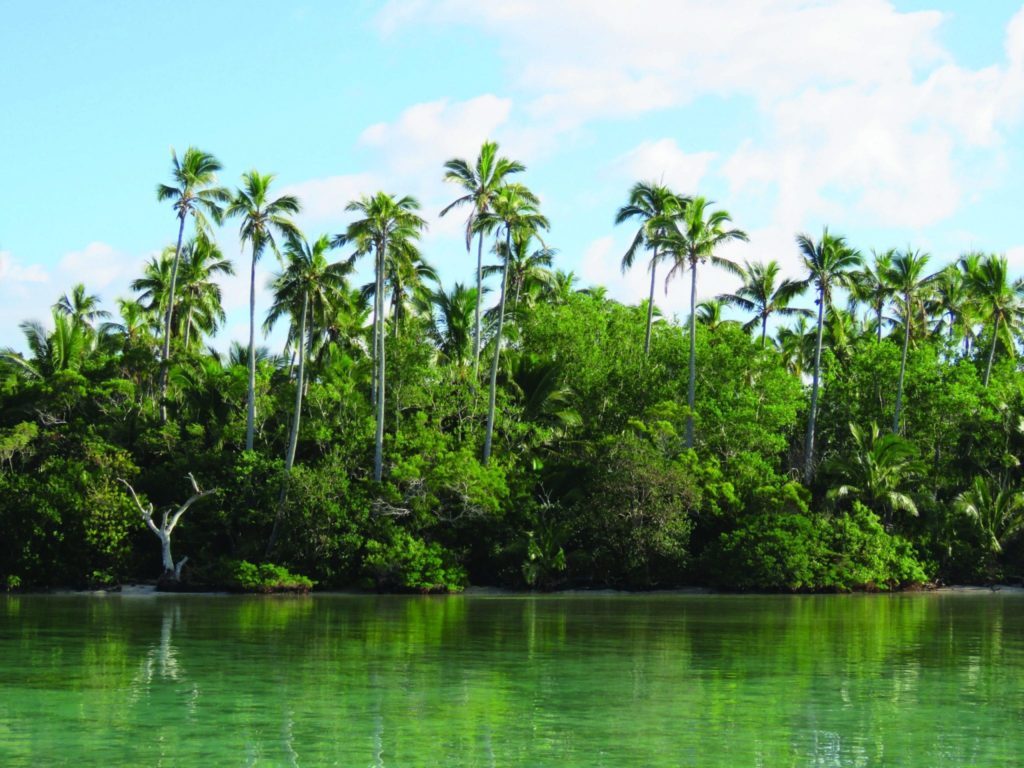 Join Planet
REVOLVE today
We strive to communicate sustainability for a better world for the next generations.
Support us by becoming a member of REVOLVE Planet today.
Become a Member