Jeff Davis started Vinylux with the simple notion of turning old vinyl music disks into clocks and coasters, now the Philadelphia-based company reuses about 250,000 records or about 55,000 pounds of material per year.  
Innovative start-ups from around the world are recycling and reusing waste to make new products. By incorporating sustainability into their brands, they can provide eco-friendly products that consumers can buy with a clear conscience.
Vinylux transforms unwanted and obsolete vintage vinyl records into a whole line of unique, functional new objects. They create bowls, coasters, magnets, ornaments, bookends, mirrors, clocks, journals, keychains, cuff bracelets, and picture frames, all from recycled records. Now in their 12th year of business, the Philadelphia-based company keeps almost 23 tons. of records and album covers from entering landfills every year, and that's not all:
"We keep our energy usage fairly low by keeping most of our production in-house, which minimizes transportation needs. Our records are sourced locally, as is our clock packaging, which is made here in Philly," says founder Jeff Davis. "Vinylux has a 'closed loop' material stream. While we attempt to use as much of the record as possible in our products, when we generate scrap vinyl it is sent to record-pressing plants to be ground up and made into brand new LPs."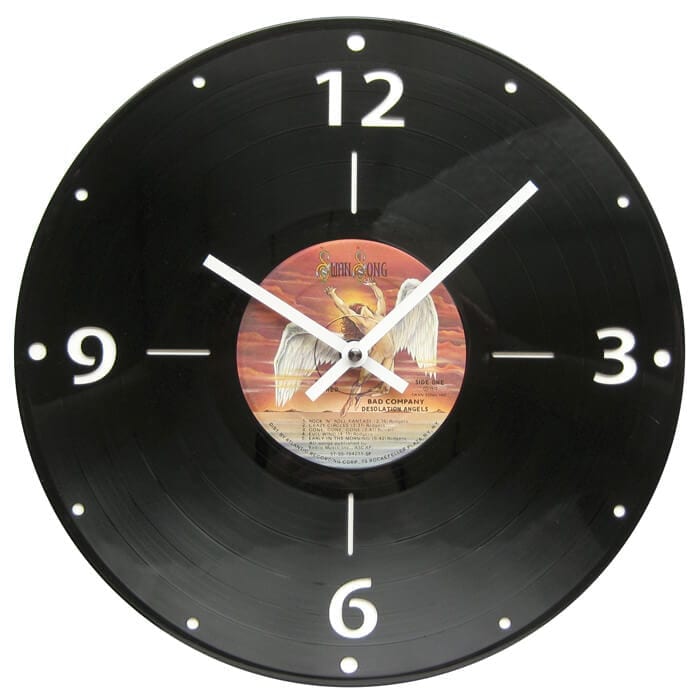 Vinylux began when Jeff was a student at Rhode Island School of Design (RISD) where he focused on reinterpreting everyday objects. At RISD, he designed the first record bowls and was encouraged by his professors to bring them to market. Vinylux now sells their products across a range of outlets from museum gift shops to design boutiques, eco-conscious "green" stores, music-themed gift shops, high end department stores and tourist-destination gift stores.
You may be interested in reading