With one of the fastest growing economies and a growing middle class, the Indian beauty market is gaining attention from some of the world's largest companies. However, with the growth of the country's consumption of beauty products comes an increase in plastic waste. Working against the plastic tide are a number of Indian companies looking to reduce the industry's negative impact by improving processes, raising awareness, and building a community of like-minded actors and consumers.
India has a fast-growing economy, high consuming population, growing middle income group in a country the size of more than 25 countries rolled in one. India is also home to over 11,380 start-ups, according to the Government e-Marketplace portal, ranging from hygiene to zero-waste to pet care, and many other segments that are being rapidly created to answer to almost unheard-of consumer needs.
Amidst this, the beauty industry in India is on the cusp of something special. Increasingly, international brands, from the large business houses, such as Estee Lauder and Loreal, to independent brands, like Faith in Nature and cult favourites such as The Ordinary, are all setting their sights on the Indian market with the hope of benefiting from the phenomenal growth opportunities.
While the large Fast Moving Consumer Goods (FMCG) and Multinational corporations (MNC) continue to dominate the distribution networks, it is the newer, emerging players that are disrupting consumption patterns with a heavy focus on direct-to-consumer (D2C) strategies.
Billions of dollars are being invested in the skincare, beauty and wellness segments amongst the Venture Capital and Private Equity community, with large brands in this segment listed on the stock exchange. In 2021 in over $600 million has been invested in the direct-to-consumer (D2C) space alone and the Indian start up Nykaa has been valued at nearly $13 billion and recently had an extremely successful listing on the stock markets. The understanding across the board is that the Indian beauty, health, hygiene, and wellness space is an extremely underpenetrated market, and rightly so.
According to the latest Avendus report, the per capita spend on beauty in India is only $10. Compared to markets such as the USA, China, and South Korea, with per capita spending of $27, $34 and $45, respectively (in 2020), there is significant room for growth. Currently, China and USA together account for over 30% of the global market share. India on the other hand is growing at a healthy 12%+ Compounded Annual Growth Rate (CAGR) and is expected to be at $28 billion by 2025, with the online market expected to reach $4.4 billion. All this is further fuelled by healthy and encouraging gross margins of over 60% in this industry.
With the funding and growth of D2C business largely being driven by online players, be it large global conglomerates or homegrown marketplaces, there is a lack of checks and balances in place to control plastic consumption.
However, this accelerated growth and consumption bring with it bottlenecks. The logistics and supply chains are broken, the sourcing of certain pockets of raw materials and packaging materials is import dependent, and the regulation around registering products and testing has room to be more robust. Technology is playing an important role in addressing these concerns but is not necessarily keeping up with the burgeoning economy and the growth rates.
Additionally, this growth comes with challenges that impact the environment. In 2018 alone, India produced 142 billion units of packaging, and a large proportion of this packaging cannot be recycled. The recycling system across the country is still fractured, and much of the waste ends up in landfills or the ocean. Without strong regulation, large conglomerates that are adapting to local pricing strategies and the relative ease of sourcing of materials, do not necessarily act in the best interest for the environment. For example, brands that operate in the Europe under the EU regulation may not necessarily follow the same processes in India, due to the pressure of adjusting to local pricing demands as well as manufacturing and technology capabilities.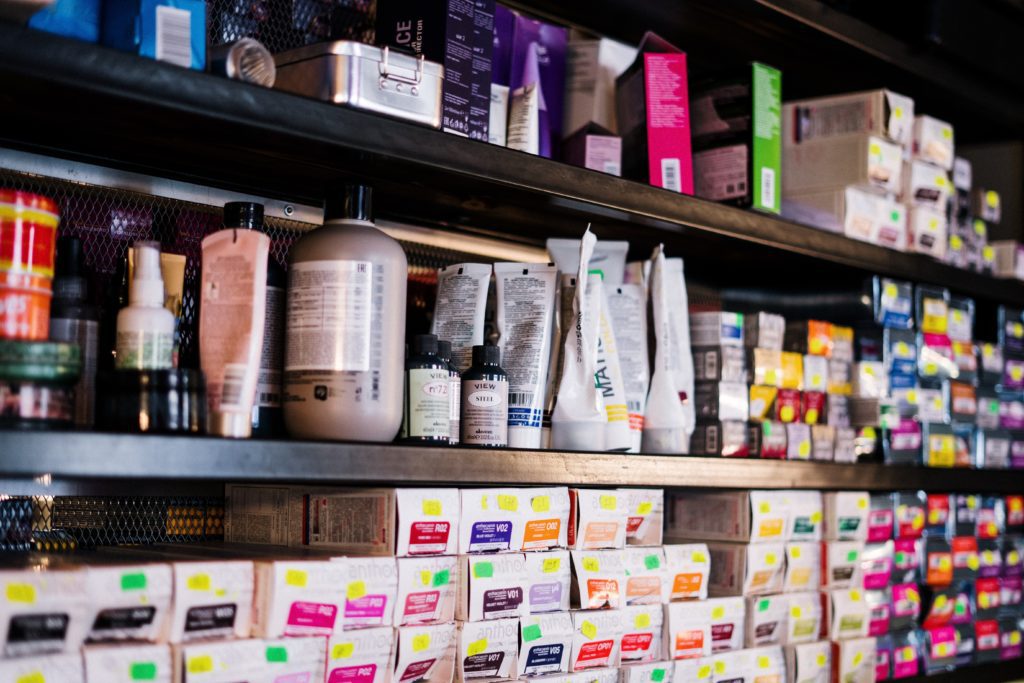 With so many obstacles, where can one look to for hope?
The hope lies in impact funds, zero-waste companies, and home-grown companies being nimble and accelerating the conversation on conscious and responsible consumption. The challenges are multi-fold and addressing them from various angles is important for reducing plastic waste and having a positive impact on the environment. Some recommendations include:
Educating customers on the impact of plastics: Increasing awareness about the harm caused by unnecessary and irresponsibly produced packaging, the lack of effort put into reducing waste, and the use of harmful chemicals that can leach into the environment. Companies like Better India, for example, in addition to manufacturing their products, spend considerable time engaging with the community through their online platform.
Innovating product development and packaging: This area is gaining some momentum, with companies moving towards zero-waste through products such as shampoo bars replacing bottles and bamboo toothbrushes replacing plastic. However, these steps are small and there is still a lot of work that can be done in terms of innovation in this space. A small start up based out of Bangalore, Bare Necessities, is doing great work by creating a leading alternative solution with a 360-degree approach. They provide, along with their products, courses, and workshops on adopting a zero-waste lifestyle and are building a community in Bangalore and beyond to promote innovative products with a focus on zero-waste.
Navigating regulation and pursuing certification: Approval for new products registerations us managed by the Central Drugs Standard Control Organisation (CDSCO). At each step regulators need to keep up with innovation and act fast to ensure that product get to market without delays and without compromising on efficacy of the product. With regards to zero-waste, the refilling strategy needs to be addressed creatively by regulators to fast track this segment. Additionally, building a stronger infrastructure for certification schemes, such as ECOCERT is also a high priority. More manufacturers and local authorities must work together to build the necessary infrastructure as well as define the policies around it. Juicy Chemistry, for example, has done a lot of work in the certification space by seeking out international certification bodies to provide assurance to the consumer regarding their practices.
Improving the supply chain and logistics: A robust and modern system is necessary to support the industry, from packaging materials and alternatives to plastic wrapping to cold chain innovation. Currently, the industry faces a high number of breakages and damages, largely due to lack of alignment of the logistics providers within the industry needs. This manifests itself in the form of a lack of suitable storage conditions and the right transportation to adapt to the weather requirements of a diverse and large country, to absence of training among the packers, pickers, and transporters on the appropriate handling different products and materials. As a result, India is one of the few countries where many brands use single use plastic sleeves on individual products simply to avoid leakages in transit.
Recycling and using alternative materials in packaging: While product innovation is crucial and much needed, another extremely important aspect is the support infrastructure around the packaging and recycling processes. On the producer side, it is worth noting that India as a country has always had traditional ways of using and making products, such as the ayurvedic practice of using plant and earth-based solutions for packaging and storage. These traditions are being revived, sometimes in new and innovative ways. Single use plastic is being replaced by alternative packaging such as clay pots, bamboo, cane sugar, and other biodegradable materials, however, the unit economics and scalability are still unknown. On the side of the consumer, recycling initiatives and brands are working to incentivise consumers to recycle packaging. At today's very nascent stage, companies are expanding on the refillable business model, however, the CDSCO regulators do not yet have a defined process of approving this concept. Nevertheless, with several large companies currently lobbying for this, the industry should expect a regulatory process to emerge soon.
Controlling plastic consumption
With the funding and growth of D2C business largely being driven by online players, be it large global conglomerates or homegrown marketplaces, there is a lack of checks and balances in place to control plastic consumption. In India, the online industry uses 16.5 million tons of plastic per year. Again, the innovation and efforts to address this issue are seen in authentic homegrown platforms. Sublime Life, a curator of clean and sustainable beauty brands, addresses this in many ways.
It is the only platform in India to be plastic neutral certified by plastic for change, and does not use any plastic in its packaging. Furthermore, the company has a recycling program that accepts bottles and tubes from consumers and potential consumers regardless of the brand and where it has been purchased. The company also sends thank you notes on a seed paper, encouraging consumers to plant a tree. Finally, all these efforts to educate and build a conscious community are carried out without compromising on finding effective products with proven efficacy of ingredients.
This is only the beginning. While companies such as Bare Necessities, Better Homes, and Sublime Life are starting conversations, building product lines, and addressing particular segments, to fast track changes on a larger scale this needs to be a mass movement that includes the large Indian and global companies. This needs to be supported by regulatory changes and strong policies by the government. A step in the right direction is the regulation that requires the top 1000 publicly listed companies to submit a business responsibility and sustainability report. This mandatory report is intended to bring greater transparency and facilitate identification of environmental, social and governance related risks and opportunities.
The good news is this is just the start with tremendous potential for fast-tracking significant change on how we as a nation view plastic consumption. With a young population that is increasingly conscious about their consumption patterns and how they impact the environment, the future is bright, mindful, and plastic-free.
You may be interested in reading