AMWAJ means "waves" in Arabic and in English stands for "A Mediterranean Water And Journalism (AMWAJ) platform on sustainable development". AMWAJ brings together media, research, business and policy to advance communication skills and strategic partnerships around the Mediterranean and Middle East regions.
Started in 2016 in Amman under the patronage of His Royal Highness Prince Hassan of Jordan and with the support of PepsiCo, AMWAJ included a Social Impact Awards, media training, panel debates and field visits to As-Samra wastewater treatment plant in Zarqa and to the Zain Innovation Center for young entrepreneurs. In 2018, REVOLVE takes AMWAJ to Barcelona with the support of the Government (Generalitat) of Catalonia, the European Investment Bank and Almar Water Solutions.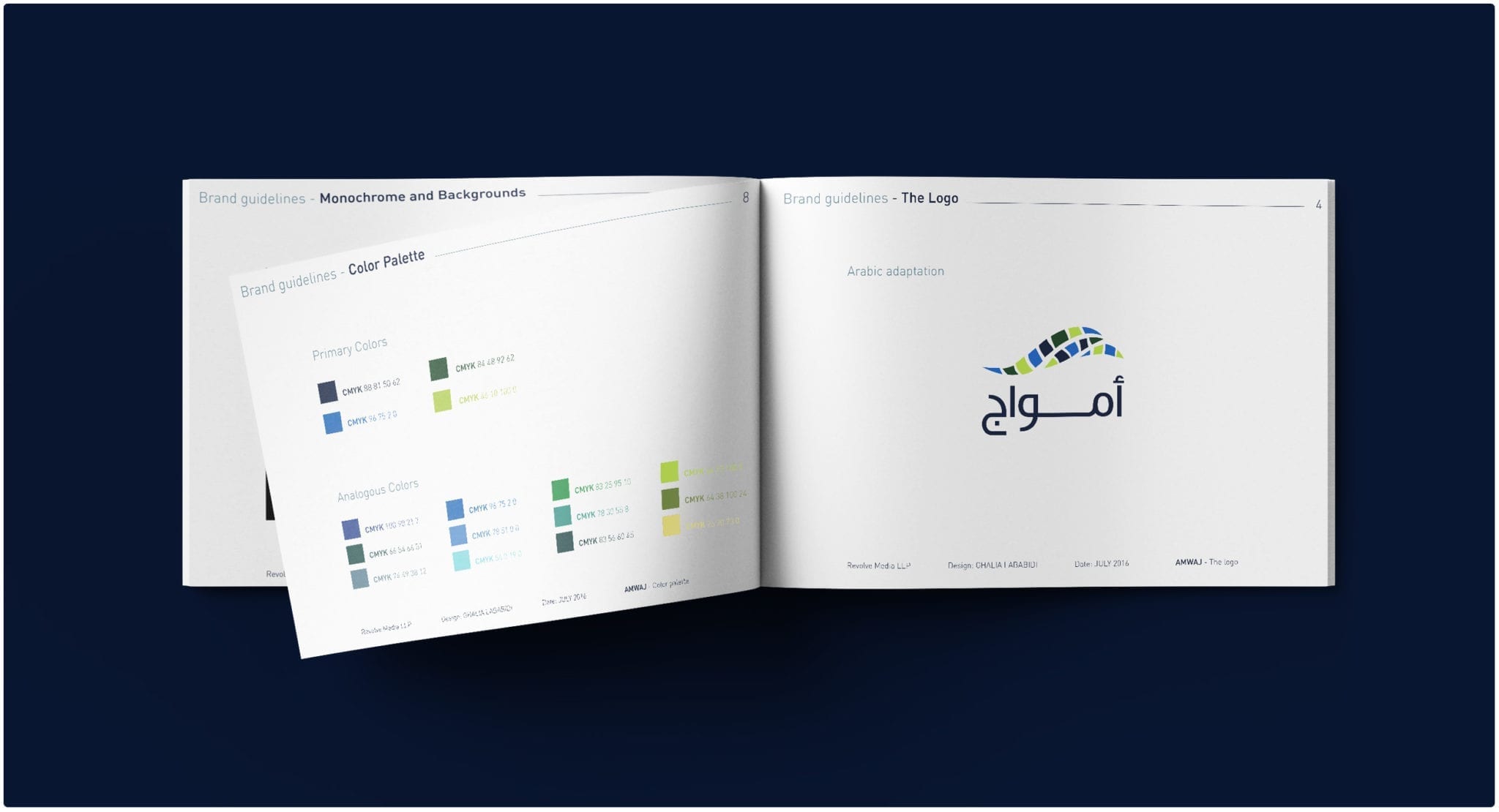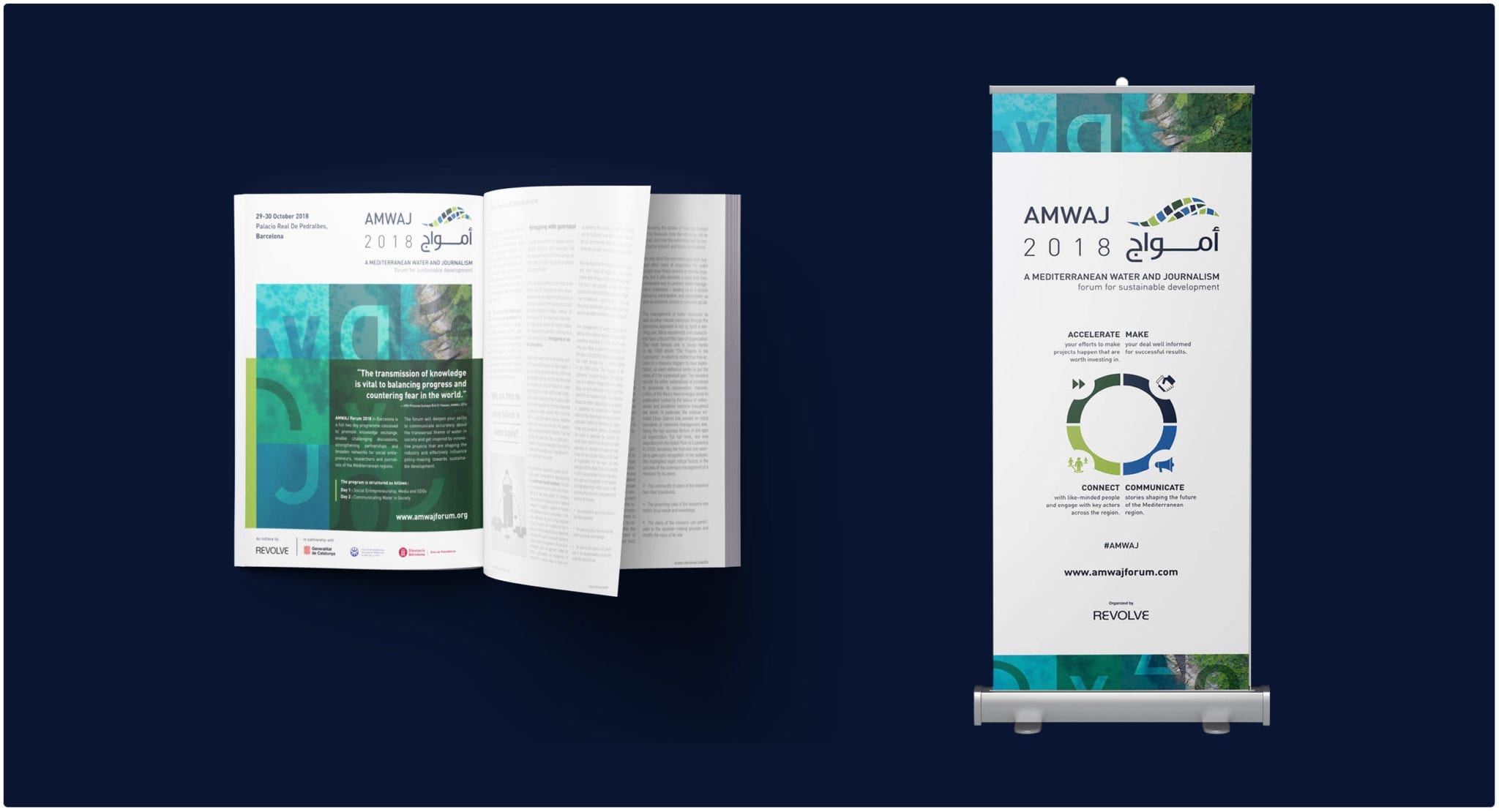 Rollup and advertising page from the AMWAJ 2018 campaign.
Extracts of AMWAJ 2018 social media campaign.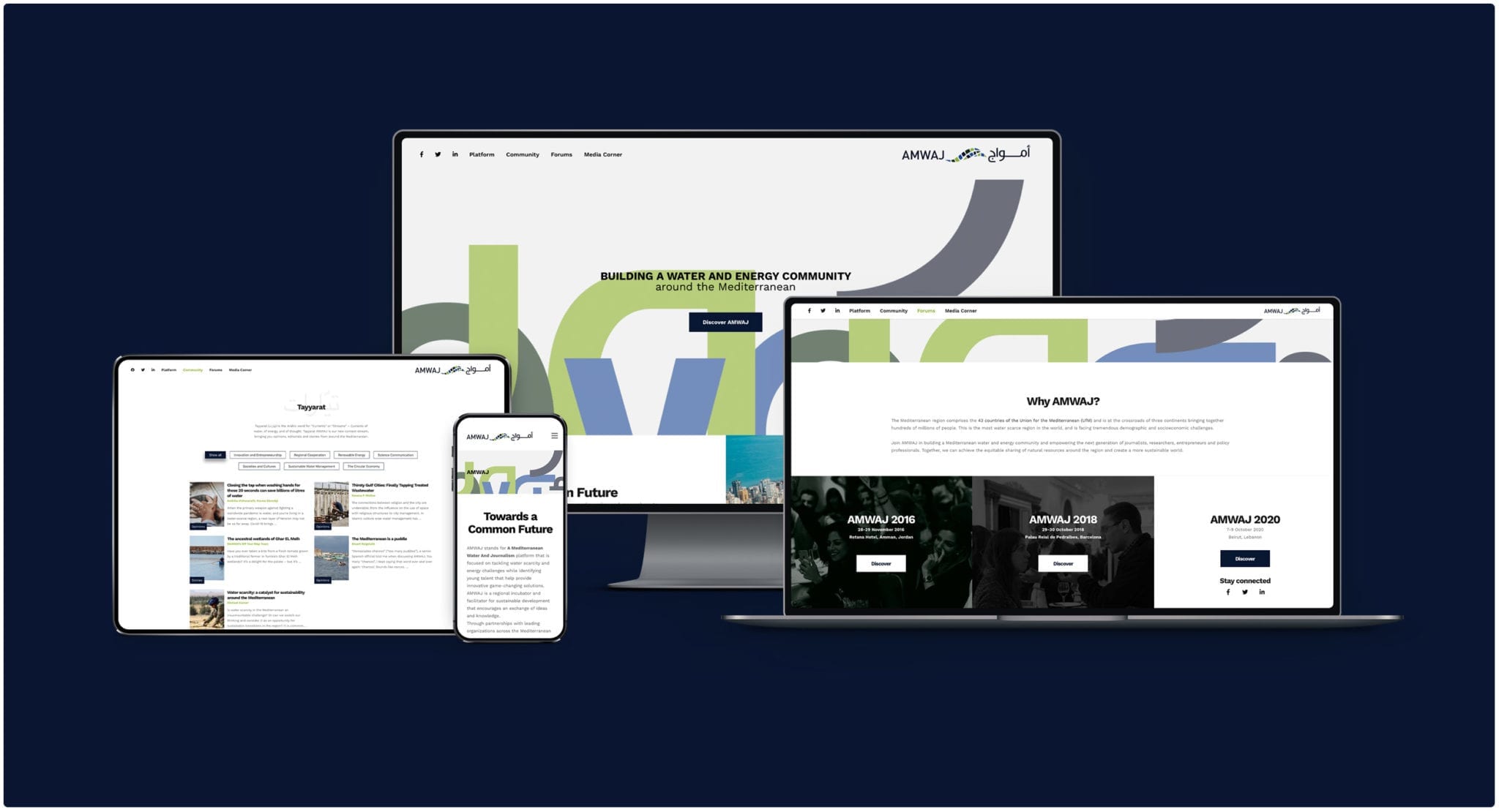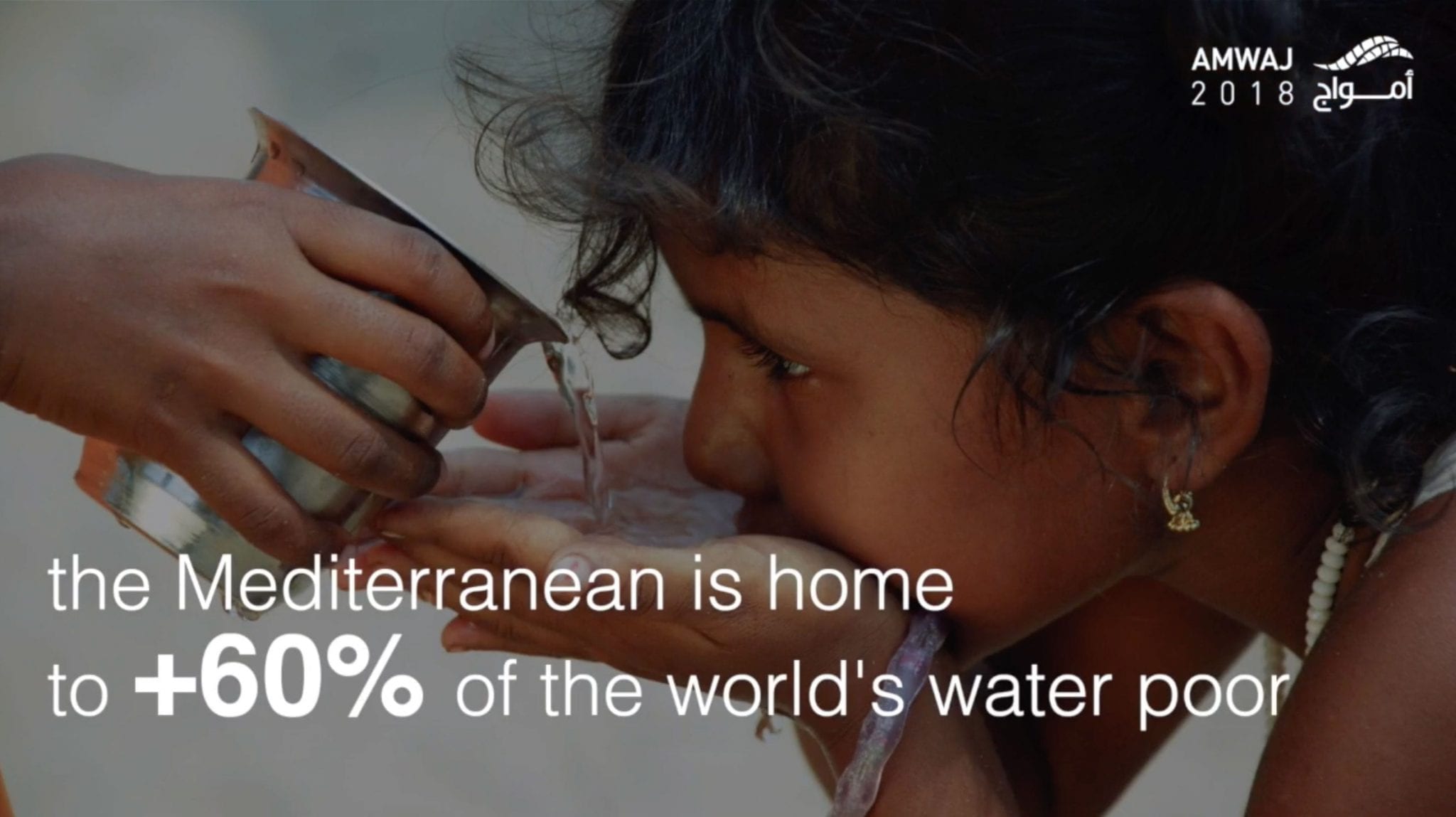 Presentation video for AMWAJ Forum 2018, coming to Barcelona, Spain on 29-30 October 2018.
AMWAJ 2016 – Day 1 Highlights
AMWAJ 2016, Hamman, Jordan.