The Air Induced friction Reducing ship COATing (AIRCOAT) project aims to develop a passive air lubrication technology inspired by the Salvinia effect.
Applying the AIRCOAT technology to ship-hull surfaces will produce a thin permanent air layer when submerged in water. This will reduce the overall frictional resistance while acting as a physical barrier between water and the hull surface. In addition to reducing energy consumption, the air barrier will inhibit the attachment of maritime organisms (biofouling).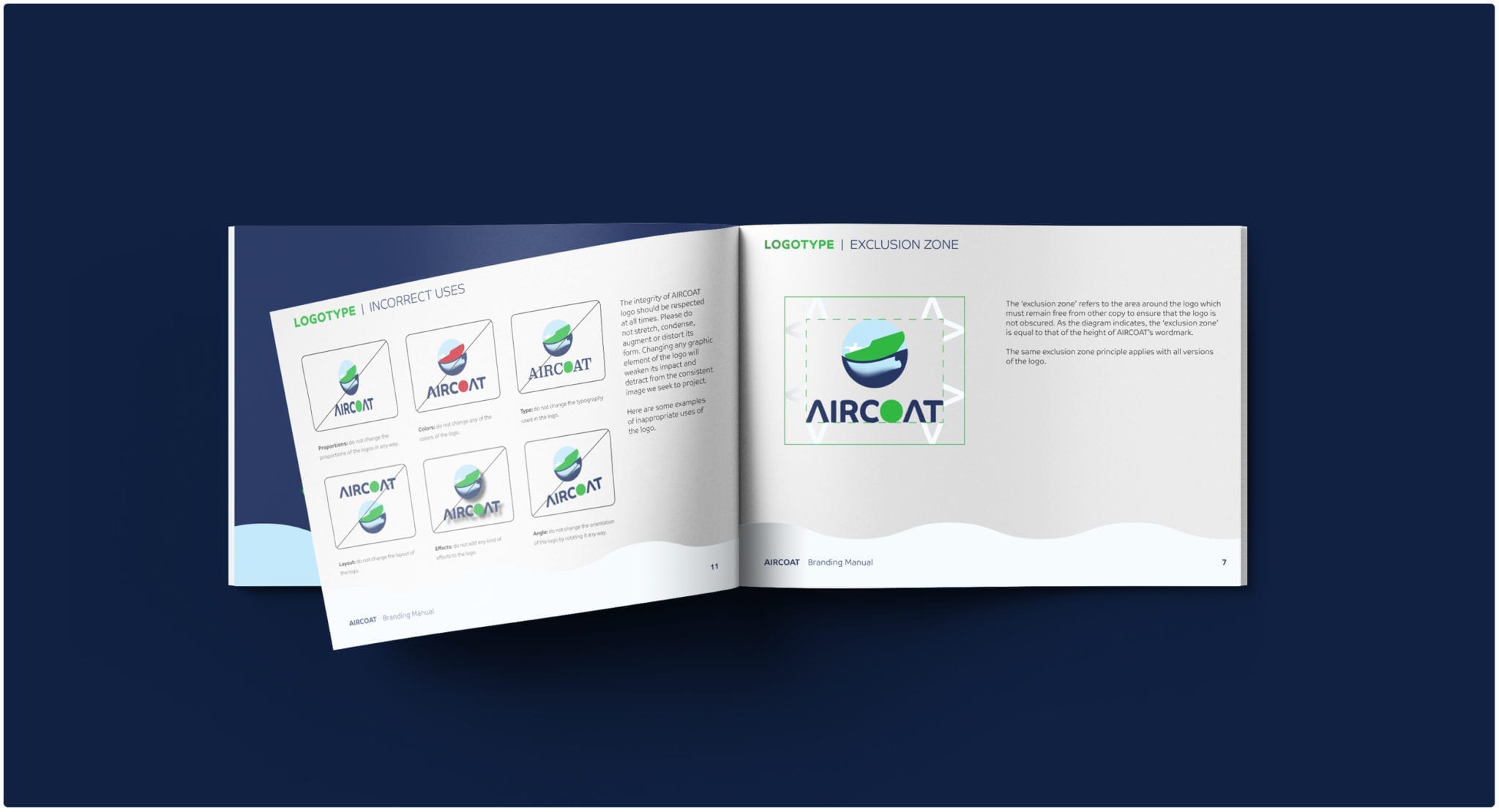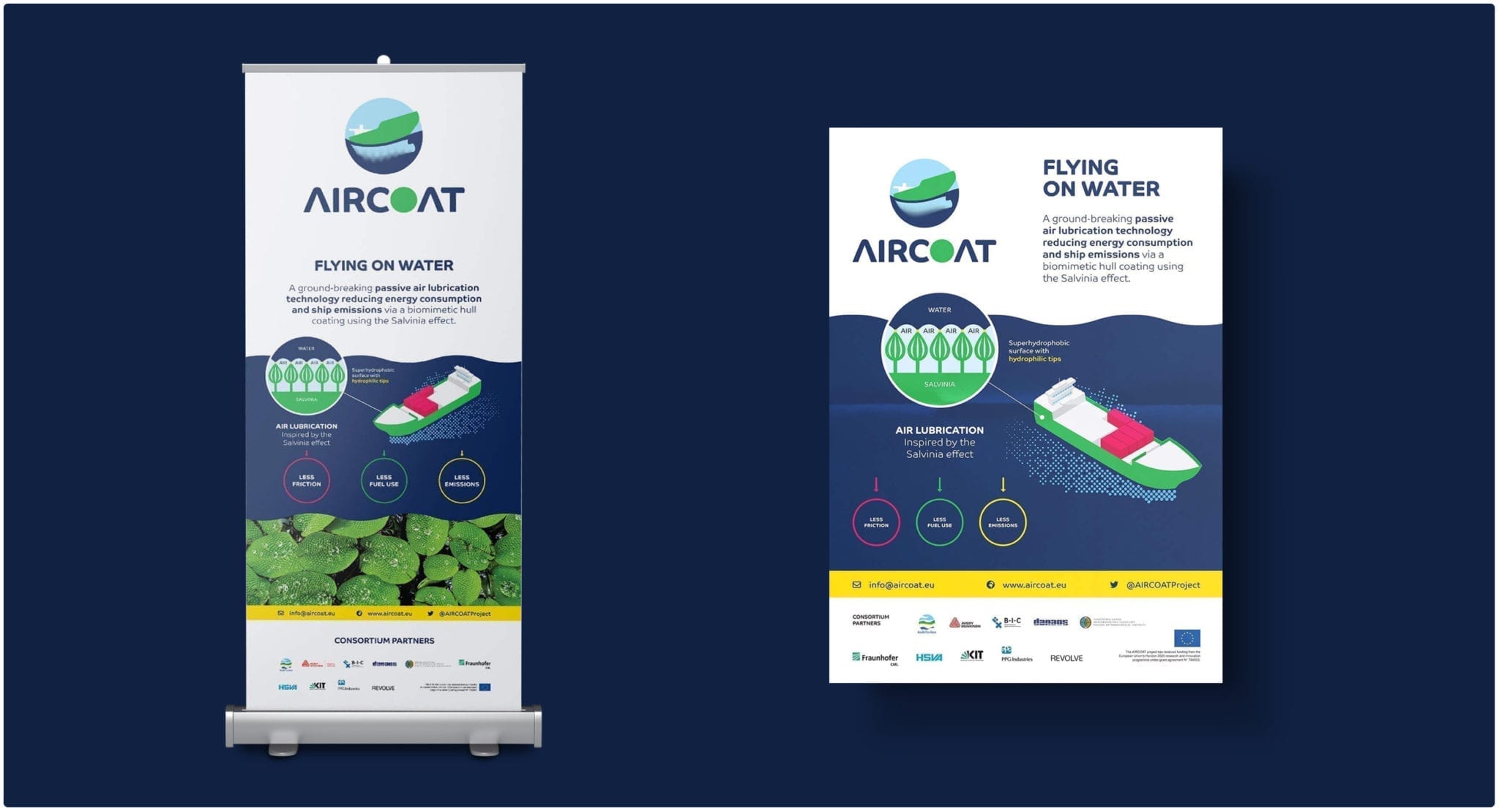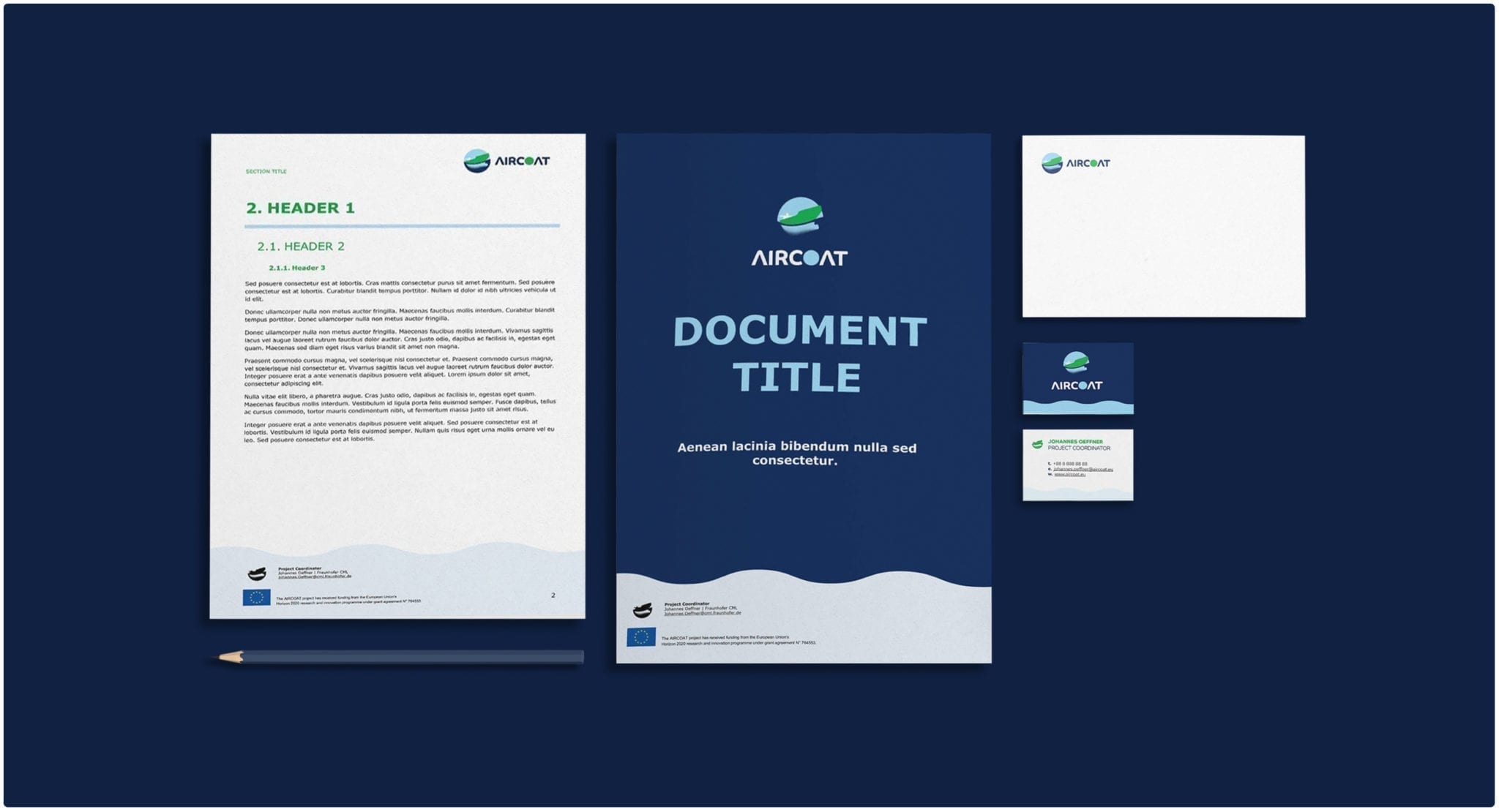 Introduction to AIRCOAT, video animation.
Branding EU Projects Videos Websites
AIRCOAT