What Does the Future of Oiled Wildlife Response Look Like?
16 August 2023 -
Ecosystems
//
Opinions
From successful response after Bow Jubail incident to the present unpreparedness, Europe's wildlife readiness falters.
In the summer of 2018, The Netherlands experienced an overwhelming incident when the Bow Jubail tanker ship collided with a jetty near the port of Rotterdam. Over 500 swans became oiled in the harbour within a few hours, garnering massive media and public interest. Luckily, the authorities activated their wildlife response plan. Due to a swift professional response, over 97% of the swans taken into care survived.   Why do authorities need to get prepared? 
Five years later, where do things stand in Europe? Are the authorities prepared to deal with a similar incident? Unfortunately for most, they are not. An often passive approach to wildlife preparedness risks a chaotic response in the event of an incident. And don't be mistaken, incidents do happen. 
Although the number of major oil spills in Europe is in decline, they still pose a serious threat. Oil represents almost 40% of the world's energy supply and much of that is still transported by shipping. Cargo ships also run predominantly on heavy fuel oil and are responsible for the transport of over 80% of all global trade.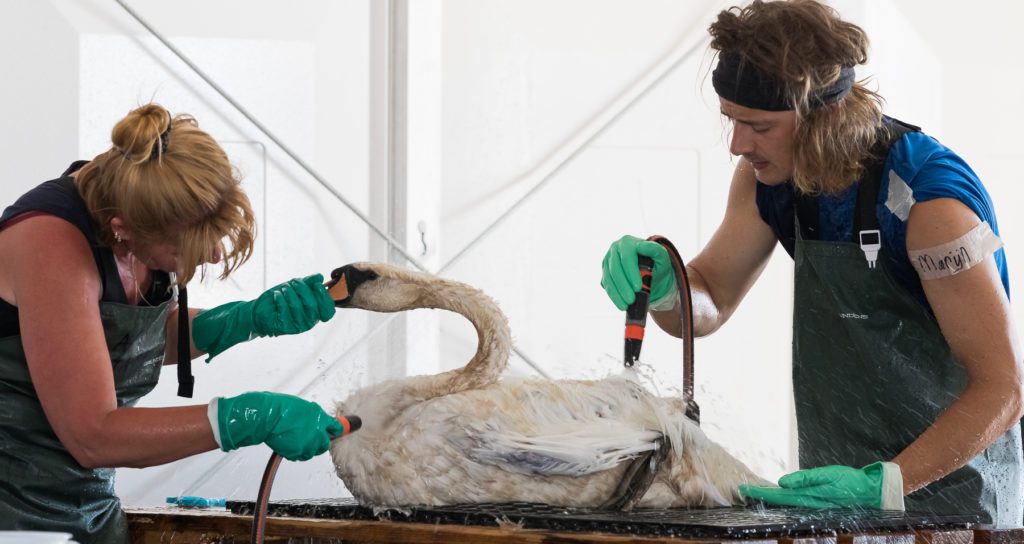 Why do authorities need to get prepared? 
From oiled seabirds, and threatened seal colonies to oiled beaches with turtle nests, a wildlife emergency impacts the public. There are often strong emotional reactions to images of animals covered in oil, which spread like wildfire on social media. It is highly likely that the public will demand a professional response to save as much of the wildlife as possible. However, these life-saving efforts cannot be professional, efficient, or fully effective if they are improvised.
A wildlife response plan is essential and must engage all relevant stakeholders and crucially, it must be kept alive over time. A plan on the shelf is only as good as the energy that is spent regularly to train, exercise and implement it to ensure the response can roll out effectively. Authorities must review their plans every few years and ensure that all relevant stakeholders, from NGOs to scientists and industry, are aware of their roles and ready to perform them. In an incident, they need to be able to function smoothly together. 
On the anniversary of the Bow Jubail incident, the European Oiled Wildlife Assistance (EUROWA) network released a Proposal for the future of oiled wildlife in Europe. The Proposal targets national, regional and local authorities, but also the different European authorities and Regional Seas Agreements who each have a role in getting Europe better prepared for an oiled wildlife incident. 
The time to prepare is now 
The good news is it is never too late to start getting prepared. The Proposal shows authorities how to start working on their wildlife response plans. It provides a template that can be used by national governments to develop an integrated wildlife emergency response plan. The Proposal also emphasises that this plan must be accompanied by a wildlife preparedness programme. 
As part of the programme, important steps are to commit long-term funding, integrate wildlife response into the overall oil spill response plans, and pre-identify sensitive areas for wildlife.  
Training and exercising for oiled wildlife response is fundamental. Just a few months before the Bow Jubail incident, the Dutch Directorate General for Public Works and Water Management (Rijkswaterstaat, in Dutch) did a full practise run of setting up a temporary wildlife rehabilitation centre. This undoubtedly contributed to the quick response and set-up of a similar facility within days of the incident.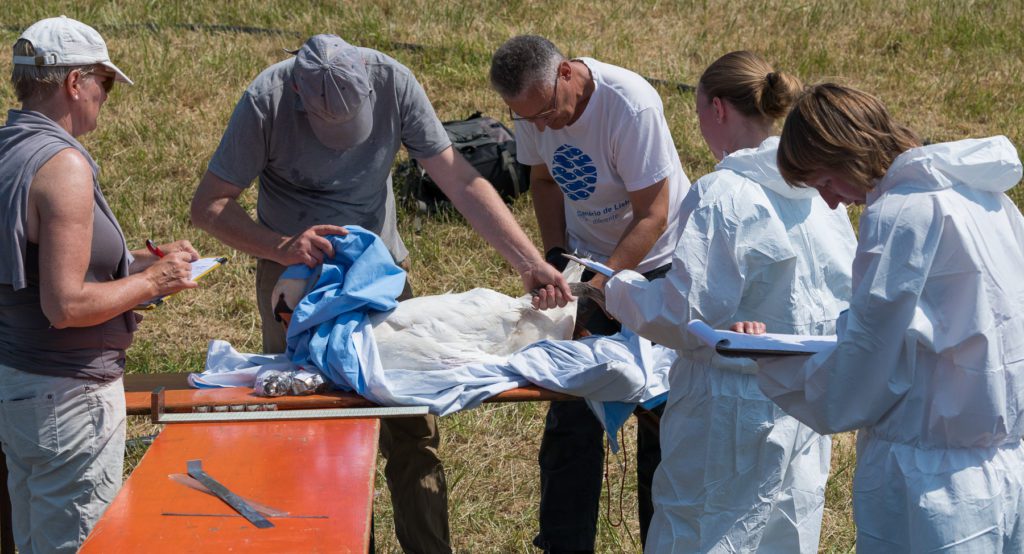 Fail to prepare, prepare to fail 
If unprepared authorities are suddenly faced with an oiled wildlife incident, their reputation will be on the line. The Bow Jubail incident led to hundreds of oiled swans, but other incidents have led to thousands of oiled seabirds coming ashore such as with the Tricolor incident.
In this case, a container ship sank in a matter of minutes, in the Pas-de-Calais, north-west of Dunkirk. Even though a relatively small amount of oil was spilt – 170 tonnes of heavy fuel oil – over 4,600 were admitted alive for treatment. These high numbers occurred in a mere 2 and a half weeks. The response efforts were completely overwhelmed and unprepared to deal with the scenario. Around 50% of the birds admitted for treatment died. The risk of a similar incident is real. 
This dire scenario serves as an unwavering cautionary tale – a vivid illustration of the very real risk that looms. It is now imperative for authorities to not only acknowledge these perils but to also meticulously prepare for the worst. The integrity of their reputation hangs in the balance, hinging upon their ability to rise to the challenge, lest history repeats itself.
Join Planet
REVOLVE today
We strive to communicate sustainability for a better world for the next generations.
Support us by becoming a member of REVOLVE Planet today.
Become a Member