Moving Towards Circularity in India's Building Sector
25 September 2023 -
Circular
//
Interviews
Across India, developers and planners are balancing ambitious decarbonization goals with rapid urbanization demands.
India's construction industry is growing in tandem with increasing urbanization. While several elements already exist to ensure this sector is on the way towards net-zero, more needs to be done. We spoke to Ashish Rakheja, Managing Partner at AEON Consultants to understand India's journey, what has worked and what is still left to be done.
India has ambitious climate change goals and development targets. What are some of the ways the building industry can achieve net-zero emissions in India?
Most of the Global North has committed to be carbon neutral much before India. Given our construction practices and the projected scale of construction over the next few decades, there is a lot to be done for achieving the goal of a Carbon Neutral India, but to say 2070 is ambitious? No, I think it is a reasonable target as climate change is real and India has a lot to lose if we do not increase the pace for adopting environment friendly practices.
You cannot just turn a switch and say that tomorrow morning you will become carbon neutral.
The next 5-to-7 years are all about capacity building. You cannot just turn a switch and say that tomorrow morning you will become carbon neutral. There is a lot of learning to be done, and we will need that time to have the rules, regulations & policies in place for India to get there. As a developing country, India has an advantage: to learn from the journeys of Western countries, so that we are able to adapt faster.
What are the advantages and opportunities for India around net-zero infrastructure?
We have three prominent rating systems in India for green buildings. Over 12 billion square feet of buildings in India have either adopted or committed to green practices. This comes from the fact that we had two decades to introduce efficient and sustainable product offerings, given the reality of resource scarcity.
In India, we were able to plan better, as the green building movement started in 2000. This coincided with our construction boom, and large numbers of our new buildings are inherently green. In the last 20 years, we have been able to build this into the DNA, and architects, engineers, products and practices have evolved accordingly. The adoption of high-efficiency equipment and products like air conditioners, heat pumps and LEDs are all entrenched in our new buildings. This also helps to contribute toward the goal of carbon neutrality by 2070, and India can be seen as an example of building responsibly.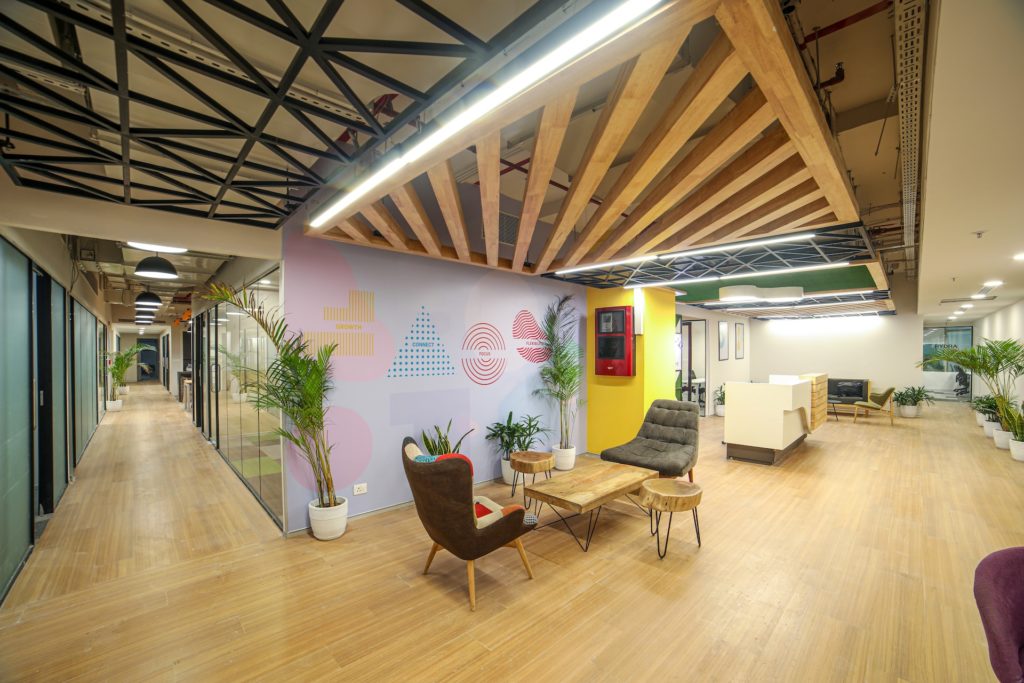 Every building is mandated by the Codes to put in a rainwater harvesting system. For the new larger developments, there needs to be an acceptance amongst developers to explore water conservation practices, adopt sewage recycling & adopt rainwater storage to reduce dependence on municipal infrastructure. For example, some of India's prominent hill stations like Shimla report acute water scarcity in summer, yet it rains one or two times every month. Is it not possible then for us to capture that water and store it? These practices can make many of our cities solve the problem of water scarcity which is also a shift towards reducing carbon footprints.
What is the role of buyers and the tenants in the net-zero conversation?
For the past two decades, India's green building movement has followed a top-down approach. Both designers and developers have become aware of the benefits of sustainable development. However, the same is not true for the user.
Most Indian states offer incentives for green building. At the owner and developer level, there is a sense of pride as well as incentives to build green. As a result, most building owners in India don't want to construct a building with a low sustainability rating. The general public, however, has not been made aware of the benefits of turning net-zero, and this low level of awareness needs to change. If average families at home don't understand the importance of conservation, then the price India will pay for becoming carbon neutral will be very high. If users do not adopt sustainable practices, the environmental footprint of our buildings will be large. The bottom-up approach is still missing in India in the two decades of the green building movement. In the next decade, this should be inherent to our approach.What is the interaction between traditional sustainability and current technology in India, and what is your sense of the industry going forward.
India has been fortunate because our practice of conservation is built into spiritual books, and we need to combine tradition with technology. For example, India overall gets over 300 days of sunlight, and the green building trend has brought back the practice of bringing sunlight into our buildings. As a result, one can cut down on artificial light, which can significantly bring down energy consumption.
Join Planet
REVOLVE today
We strive to communicate sustainability for a better world for the next generations.
Support us by becoming a member of REVOLVE Planet today.
Become a Member