Gothenburg's mayor gives insights into the Green City Accord and how the city is becoming more sustainable.
How important are mobility interventions in achieving environmental goals such as improving air quality and reducing noise pollution?
Road transport is one of the largest sources of greenhouse gas emissions in our city. NO₂ emissions from road transport pose a challenge for us, as it does for many European cities. We have made great progress in reducing our emissions from road transport by optimizing our traffic routes and we are on our way to making our entire transport fleet fossil free by 2023. Today, many of our bus lines are solely run by electric buses, which greatly reduces air and noise pollution. This underlines the importance of mobility interventions to meet our environmental targets. We cannot rely solely on technology in our transition to sustainable urban mobility. Therefore, we are also working to make it easier and safer for pedestrians and cyclists to use our roads.
How has the situation been in terms of air quality in Gothenburg since the pandemic? How will you ensure that improvements are maintained?
We have seen a decrease in traffic flows by about 10-15% and an increase in bike usage. This has had a positive effect on air quality and noise levels, but we have yet to evaluate its impact properly. We have also seen a decrease in public transport and car usage; however, the former was larger than the latter. It is still too early to comment on the long-term effects of the pandemic, but Gothenburg has made a lot of progress in implementing our Sustainable Urban Mobility Plan (SUMP). For instance, we have expanded our infrastructure for cyclists, pedestrians, and public transportation. We hope that our active engagement will safeguard some of the positive effects from the pandemic, such as increased cycling.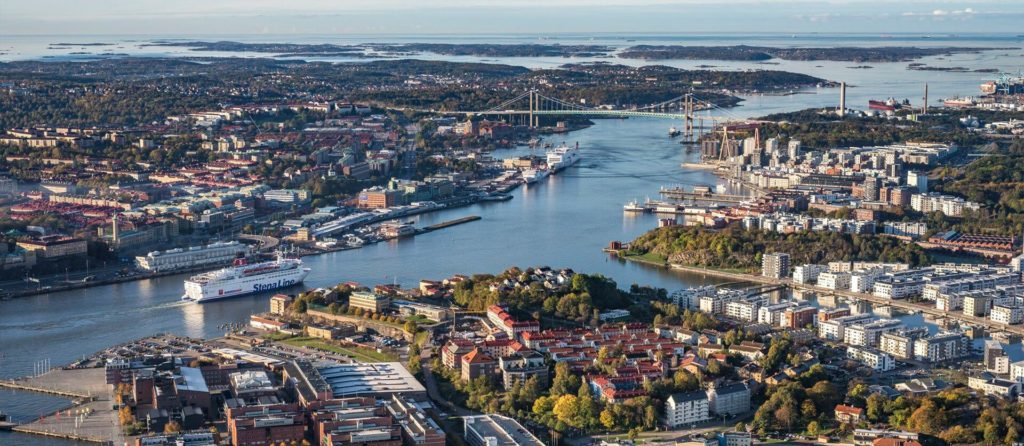 Gothenburg is known for traditionally being an industrial city with strong shipping and automotive industries. How is the city promoting sustainability in light of this heritage, for example moving towards becoming a city where people choose greener forms of transportation?
This heritage has given us the entire value-chain in vehicle production, broad competence and world-leading research and development on sustainable and connected mobility. The city is working in close cooperation with external parties within the automotive industry, academia, and civil society in electrifying transportation as well as finding other innovative solutions for this challenge. Gothenburg has been one of the pioneers in the electrifying of harbors. The location of the port in relation to the road network still means that many international trucks pass through our city. We have made a lot of progress in developing and testing multimodal mobility solutions, for example within the Gothenburg Green City Zone and through our newly EU-funded Horizon 2020 project MOVE21. We also invite others to use our city as a test arena.
What benefits do you think signing Gothenburg up to the Green City Accord will have in terms of improving air quality and noise pollution?
Signing the Green City Accord clearly shows our ambition in approaching the World Health Organisation's recommended guidelines and pollution levels. These are more ambitious than those in the EU Air Quality Directives and in Sweden's national guidelines that we currently use for benchmarking in our urban planning. The Green City Accord clearly stresses the need for mainstreaming improved air quality and noise pollution targets into our energy, climate and transport strategies, action plans and programs. This is very much in line with Gothenburg's ambition to tackle these issues in a holistic manner. We see that the Green City Accord will provide a forum for knowledge exchange with other European cities, so that we can learn how best to approach these issues together.
What message would you like to send to other cities in Sweden and Europe by committing to higher targets on air and noise pollution?
Like Gothenburg, European cities are growing rapidly. Without tackling the health issues that air and noise pollution pose we cannot grow in a sustainable way. Ensuring that we meet our goals of becoming a sustainable city is as important for our citizens as it is for the environment.
More information on EU Green City Accord: https://ec.europa.eu/environment/green-city-accord_en
Join Planet
REVOLVE today
We strive to communicate sustainability for a better world for the next generations.
Support us by becoming a member of REVOLVE Planet today.
Become a Member