Circular Perspectives for Linear Mindsets: Interview With Doryn Negesa
26 March 2021 -
Circular
//
Interviews
How did linear thinking succeed in dominating our mental infrastructure? What can be done to change the linear mind-set of corporate and political leaders, and what should consumers do if they want to move away from a linear culture, linear products and a linear lifestyle?
REVOLVE Circular spoke with four innovative thinkers from India, Switzerland, Uganda and the USA to hear their circular views. Doryn Negesa is a Ugandan Doctoral Researcher at Tsinghua University in Beijing, China. Her focus is on the sustainable development of eco-industrial parks in Africa. She believes that sustainability and a circular economy are the key to redefining Africa's economic development.
Please allow us to start with a big question, or rather two: What is wrong with the linear economy? Since when?
The linear economy undermines biodiversity. There is a take-make-dispose mentality where the linear economy assumes a constant supply of natural resources. The linear way fuels a culture of excessive consumption and creates more waste than is sustainable in the long-term. The biggest problem with the linear economy is on ecology and the economy; the ecological downside is that the production of goods is at the expense of the sustainability of the ecosystem, and the economic downside is on the prices of raw materials as they fluctuate due to scarce materials and geopolitical dependence on different materials. In 1976, Walter Stahel published the research report "The Potential for Substituting Manpower for Energy" in which he outlined a vision for a closed-loop economy, the cradle to cradle. The concept is to create industrial systems that are not efficient, but also waste-free. With the circular economy, the by-product of one species can easily provide the feedstock for another, leading to resource efficiency.
Has linear thinking succeeded in dominating our mental infrastructure? If yes, then how?
I do not think so. If it had indeed succeeded, we would not be veering toward the circular economy. It is something that had initially been rooted but is now being replaced by transformed thinking through the transition to circular economy.
For change to happen, who needs to educate our political and corporate leaders, and on what? Or is it the consumers who need to change first?
A systematic change has to happen. Firstly, a change in the education system where the students are taught and prepared to solve problems that may occur in the circular economy model. Secondly, established researchers and experts in circular economy can educate the political and corporate leaders on the importance of the circular economy. Of course, all countries have different priorities in terms of development so they each have to tackle this according to the situation of the country. For example, in Uganda, we have a group of climate leaders that educate the communities through different initiatives like doing clean-ups and plastic waste audits. They believe that to enact a change, they must use their voices as weapons towards advancing the fight against not only climate change, but also the 'take- make–dispose' mentality. This is how change starts, with small steps in the right direction.
Why is the predominant 'reduce-reuse-recycle' narrative towards a circular economy not enough? Or is it?
The 'reduce-reuse-recycle' narrative is indeed not enough. To a achieve a regenerative system, we have to design out waste and pollution, keep products and materials in use, and regenerate natural systems by returning nutrients to the soil to regenerate agriculture leading to enhancement of natural systems.
More profits, more people, less planet: What can and should consumers do to drive change? In which direction?
Consumers should always consider the 'refuse-reduce-reuse-recycle' concepts when procuring a product and before deciding whether or not to purchase it. Once consumers can hold the manufacturers and producers of products accountable, then they will be forced to design in line with the consumers' demands as without consumers, the businesses cannot thrive.
We would like to end on a positive note as we promote constructive journalism that also provides solutions. Is there hope to be had? What kind of "good systemic change" is already underway? Who does it, and how can it be replicated?
There is hope as we can see the concepts working in different countries. Take China for example. they, along with Japan, are the pioneers of circular economy in Asia. China, in order to tackle issues of supply security of primary resources and the related environmental impact of rising material demand, implemented policies through its reform plans (the circular economy promotion law by the national people's congress of China, 2008). The adoption of this promotion law made China a frontrunner in circular economy legislation. They have transformed industrial parks to become eco-industrial parks that embed reduce, reuse and recycle into the whole production processes, they have developed the recycling industry and most importantly, there is a green consumption to guide citizens towards healthy consumption. It is not so easy to replicate their model as different countries have different bodies of authority but some of the policies and plans can be emulated. For example, Ethiopia has looked to China to develop its industrial parks as eco-industrial parks, the Hawassa eco-industrial park was developed with Chinese circular economy concepts.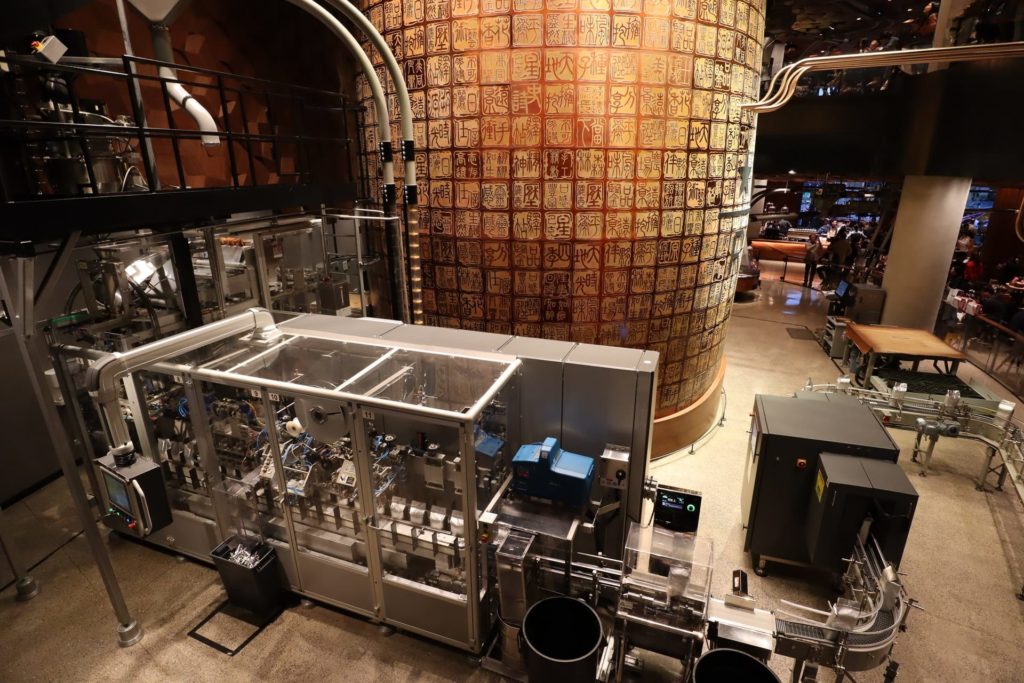 Join Planet
REVOLVE today
We strive to communicate sustainability for a better world for the next generations.
Support us by becoming a member of REVOLVE Planet today.
Become a Member