Protecting, restoring and creating new forest ecosystems is giving rise to a new generation of local reforestation entrepreneurs.
Today, tree planting and restoration projects are rife. And for a good reason: forests are essential for life on Earth. Forests provide habitat for a vast array of plants and animals, supply oxygen, store carbon, protect water resources, stabilize soil erosion, and provide valuable materials such as wood, timber, vegetables, and fruits. In the context of climate change, they act as vital carbon sinks that contribute to regulating climate. Forests are also home to three quarters of all life on earth: 300 million people live in forests and 1.6 billion depend on the resources they provide for their livelihoods.
In spite of this, the world's forests continue to be destroyed at a dramatic rate, a tendency that wreaks havoc with local ecosystems, especially within humid tropical zones of Central America, Southeast Asia, Madagascar, Central Africa or Northeastern Australia, where losses are particularly severe. If the instrumental role of forests in the fight against climate change is now common knowledge, time is running out to protect them. According to the Intergovernmental Panel on Climate Change (IPCC), 1 billion hectares of forest will need be planted by 2050 if we want to restrict global warming to 1.5°C. A goal we need to commit to, at global and local levels.
1 billion hectares of forest will need be planted by 2050 to restrict global warming to 1.5°C.

Source: IPCC
As tree cover loss increased dramatically in 2020, many political, environmental and corporate actors are now joining forces to stop forest destruction, a commitment illustrated by the launch of the 2021-2030 UN Decade on Ecosystem Restoration as well as the UN Climate Change Conference (COP 26) that took place in Glasgow in November 2021.
Referred to by many as the 'Forest COP,' this global event brought together major political and economic stakeholders from all around the world to place forests high on the political agenda, calling for collaborations to halt forest and land degradation by 2030. This pivotal progress towards conservation and sustainable forest management however must not obscure the necessity to put local communities at the heart of forest ecosystem restoration processes.
Relying on local community skills
As many organizations in different parts of the world are now grabbing shovels to contribute to the global movement for forest restoration and biodiversity preservation, priority must be given to engaging local populations in reforestation programs.
The first reason for this is that indigenous people and local communities are more concerned than any other stakeholder with the changes that are happening to the land, since they often rely on their immediate environment such as water sources, local agricultural resources, and forest products to meet their livelihood needs. In parts of the world where forests are fully integrated into people's everyday lives, natural ecosystems are also integral components of community cultural heritage and traditions. In this regard, the degradation of natural resources negatively affects local population's food resources, health autonomy, social structures and overall well-being.
Because they hold an intimate knowledge of the land and the nature surrounding them, indigenous and local communities have always and will always be the best environmental stewards. Since forest restoration projects provide locals with direct and indirect income as well as social benefits, these stakeholders must be integrated at every step of the restoration projects that affect their territories. This approach, that needs to be led in accordance with their traditions and customary institutions, will, in the long run, ensure community engagement in tree monitoring and maintenance, commitments that are instrumental to the survival of ecosystems.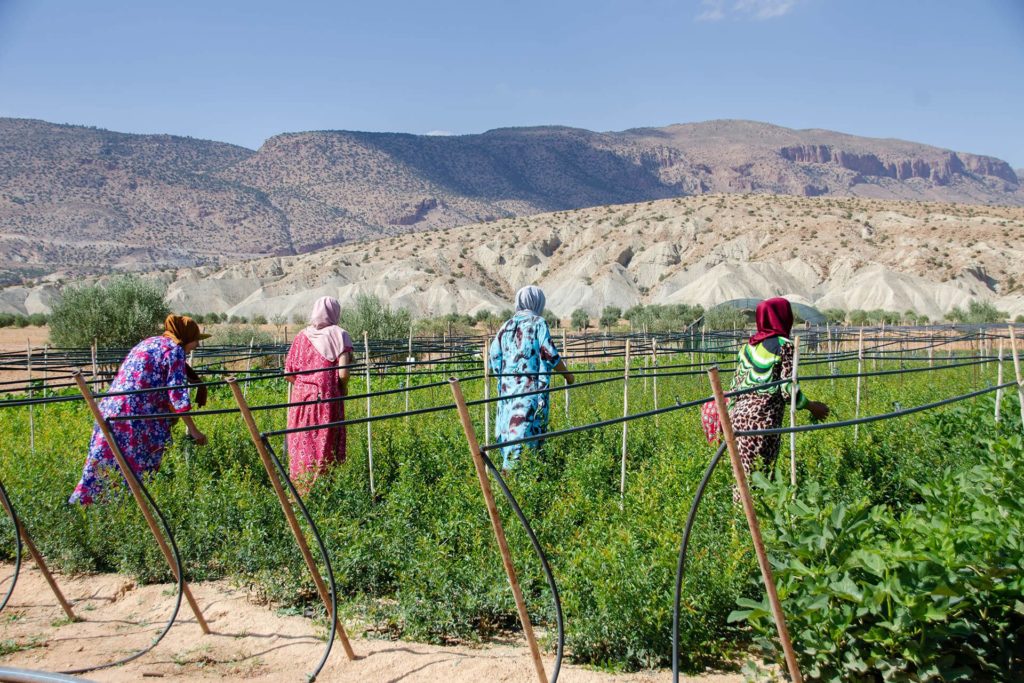 Instilling a new vision of reforestation
Since WWII, tree-planting projects led by governments multiplied, but not all of them have proved beneficial to populations and the environment in the long term. Often, endemic species have been replaced by fast-growing evergreen, an approach that mainly sought to support the expansion of agriculture and was consequently detrimental to biodiversity and land's ecological properties.
It should also be noted that in the past, indigenous and community participation to restoration activities initiated by national and local environmental policies has not always been well documented. For restoration initiatives to be more relevant and sustainable, it is now necessary to acknowledge the importance of local community contributions and inputs to those projects.
As evidence shows that intensive forest management and monoculture hinder forest resilience, reforestation projects need to draw on local knowledge of the land to contribute together to the restoration of forest ecosystems.
Agroforestry, for example, was commonly used by farmers before machines led to sweeping changes in agriculture at the turn of the 20th century. This traditional technique relies on the introduction of woody perennials on the same land management unit as agricultural crops or pastures, providing many environmental benefits.
We should draw upon traditional practices, such as interplanting species to increase diversity, identifying keystone species, supporting natural regrowth of trees to maintain their resilience and productivity, implementing agroecosystems, and assessing and restoring the natural elements surrounding parcels. Integrating traditional approaches will help to develop an environmental culture among local communities in the field that will help maintain ecosystems as well as preserve the landscape in a context of the general growth of urbanization and infrastructure expansion.
On the international stage, the necessity to involve local communities has become, for many reforestation project leaders, a central component of restoration projects. For example, the Circular Bioeconomy Alliance (CBA) that seeks to accelerate the transition towards a climate-neutral circular bioeconomy, relies heavily on communities as a major source of ecological resilience. To this end, the CBA created the Living Labs, a global network dedicated to nature and people empowerment, integrating traditional knowledge, placing local communities at the center of their land and forest restoration projects. This recognition of the role played by local communities as well as the need to provide them with the financial and technical resources to carry out major restoration projects stands as a source of inspiration for any stakeholder wishing to commit to ecosystem preservation.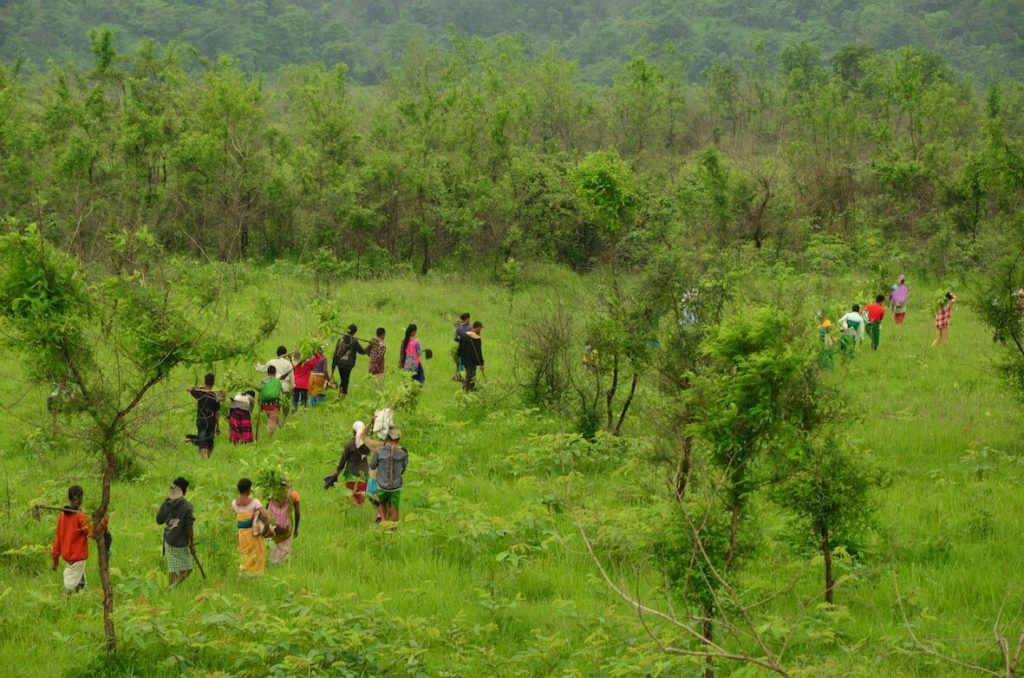 Giving rise to a new generation of reforestation entrepreneurs
To build sustainable economic models that are based on natural resources, we need to join forces to conduct without delay a collective movement to fight against the destruction of forests and biodiversity.
Inspiring young generations in the field to become reforestation entrepreneurs, empowering them and giving local projects a holistic dimension is the surest way to generate a global restoration movement across the world, as well as to reconcile economic and environmental concerns for local populations. This vision transcends the need to implement tree-planting projects but intends to help developing countries generate sustainable resources that are based on nature ultimately to contribute to the building of a global circular bioeconomy.
As funds dedicated to ecosystem restoration embody the growing environmental awareness of companies, we need to connect with local professionals who can source, develop and implement projects that address environmental and social issues on the ground. With the help of companies that wish to redefine their core values and build sustainable economic models founded on community-based natural resource management, we need to work together to generate economic and ecosystemic resilience, both in the field and at a global scale.
Because transmission and heritage are central to the notion of sustainability, this new generation of reforestation entrepreneurs needs to flourish in every part of the world where land and forest degradation threatens environmental and social resilience. A generation that will learn from their elders and their peers, but also be given digital, technical and scientific data and tools to embrace this global movement of ecosystem restoration. A generation that will also raise youngsters' awareness on the necessary preservation of ecosystems, to ensure the perpetuation of virtuous sylvicultural and agricultural practices.
To this end, priority should be given to training young ecopreneurs, determined to participate in the building of economic models that rely on forest resilience and support sustainable development.
Join Planet
REVOLVE today
We strive to communicate sustainability for a better world for the next generations.
Support us by becoming a member of REVOLVE Planet today.
Become a Member