Turning waste into value.
From my experience, all the cloths that are used for making sails and sailing boats – that are considered a fair means of transport – are made with polyester, so they are really very harmful for the environment. The life of a sail can be between 3 to 10 years, maximum 15 years so most often the sails are thrown away because they are damaged or not useful anymore. A sail of 20 square meters or more has often many portions of cloths that are still good and strong, so I decided to recycle them to make bags from reused sail. Directly in the sail-making loft I recycle the small parts of cloths that are discarded from new sails and with them I create small items such as wallets, cardholders, and wristlets. I have a small business, but I think it is important to develop more and more the idea of recycling in the nautical branch as well as in all small businesses, because often in Italy the nautical industry is made from small business that cooperate with buildings boats and sails. Higher respect for the environment is necessary in a production system that involves polluting products as polyester and fiberglass.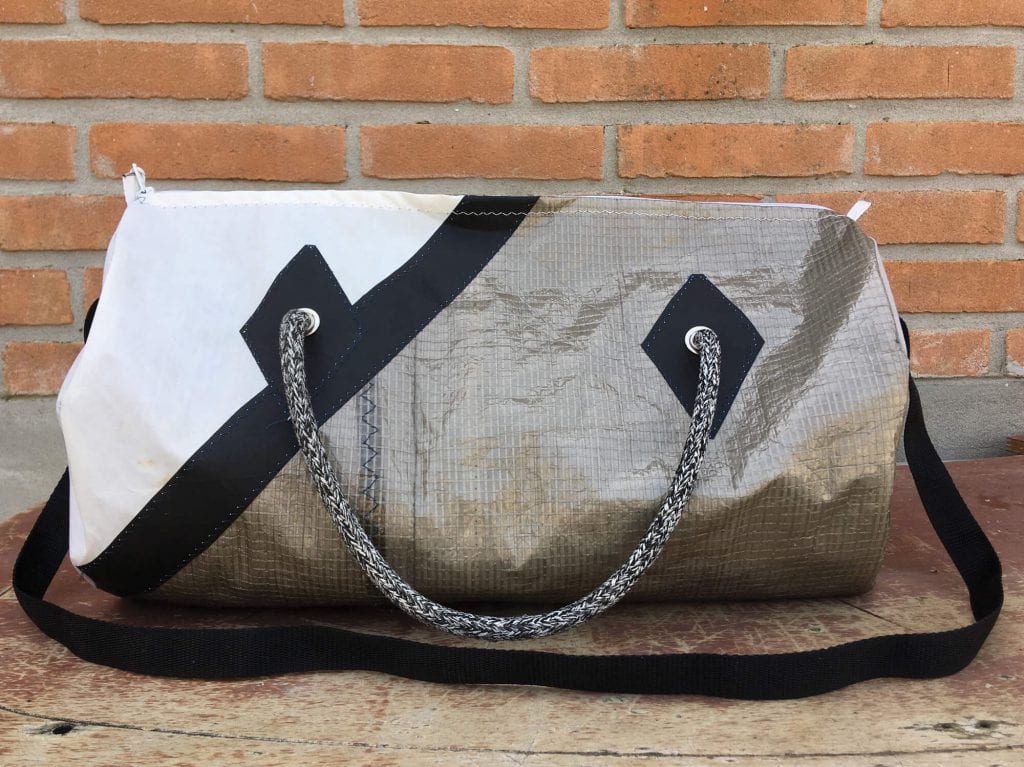 Join Planet
REVOLVE today
We strive to communicate sustainability for a better world for the next generations.
Support us by becoming a member of REVOLVE Planet today.
Become a Member