African elephants are back on the list of endangered species – the pandemic's opened doors for poaching again. Bostjan Videmsek (writer) and Matjaž Krivic (photographer) visited Samburu National Reserve in northern Kenya where the elephants are thriving due to the hard work of local rangers, a very engaged local community and draconian legislation. Kenya wildlife conservancy is a success story but increasing population growth and the harsh consequences of climate change such as drought and erosion are creating a new front: competition between humans and wildlife for essential resources and space. For – survival.
Mike Lesil, a 40-year-old ranger at the Samburu National Reserve, bent over the carcass of a young female elephant. As a final farewell gesture, he gently placed a freshly sprouted twig inside the crater that used to be her skull.
"Rest in peace, dear friend," the seasoned ranger whispered with tears in his eyes. Then he averted his gaze from the murdered elephant and looked impotently at the sky.
"Every time one of elephants dies," he murmured, "a part of us dies as well. A part of me. The elephants are sacred animals. They're our friends, our comrades, our life-companions. We're supposed to be their protectors. And yet we failed again. I can't tell you how sad and angry that makes me feel."
The young female was killed by the members of a traditional pastoral community residing on the outskirts of the Samburu National Reserve, at the bank of the Ewaso Ng'iro River.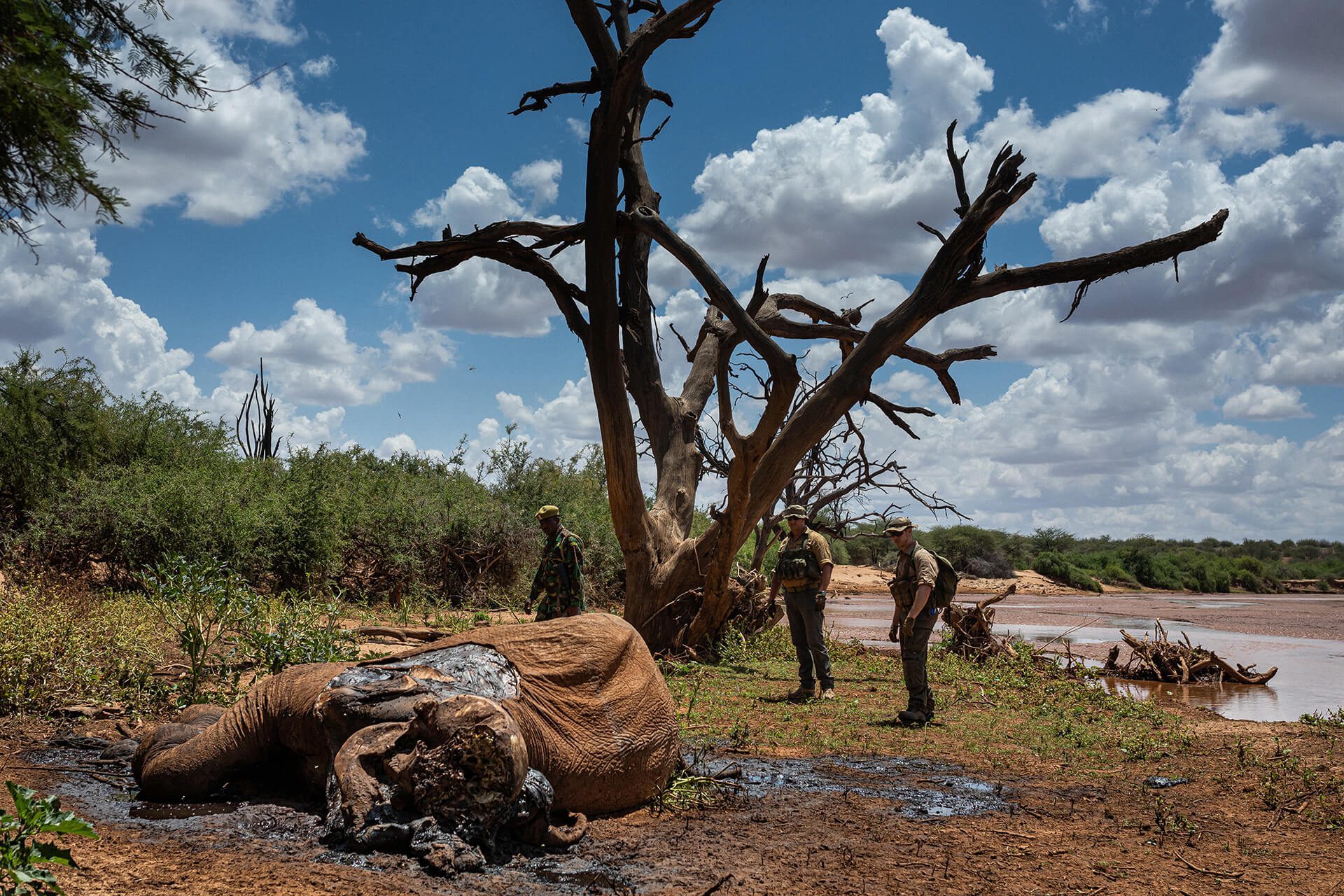 The unfortunate elephant's crime was to take a stroll across one of the community village lands. In less dire times, she may have even been forgiven. But not now. Incensed probably as much by the droughts, the exploding population, the soil erosion, and the wholesale wages of climate change as by the young female, a local herder reached for his automatic rifle.
You may be interested in reading