REVOLVE believes in cultural diversity, linguistic variety, and all forms of equality, from gender to socio-economic to financial. Globally, we believe in a multi-polar and pluralistic world. At the crossroads of media production and communication services, REVOLVE has a vibrant, young and enthusiastic team of influencers, designers, illustrators, editors and managers that provide creative and results-oriented answers to your needs.
REVOLVE accepts unsolicited applications and has a rolling submission policy for contributors and candidates. Sign-up to our newsletter and follow us on social media to get more regular updates or watch this space for specific job openings. As part of a growing global movement to advance climate action, we are always on the look-out for top quality professionals to fill the following positions:
Barcelona
Job Summary REVOLVE is seeking a part-time web specialist or freelancer based in [...]
Start your career by communicating about sustainability with REVOLVE. We offer exciting opportunities for students and entry-level professionals to gain early skills in developing campaigns and strong messaging, drafting press releases and newsletters, learning social media tactics and criteria for impact reporting.
Testimonies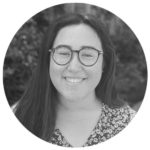 "Working for REVOLVE has been such an incredible experience. This was my first internship outside of the U.S. and living and working in Brussels has been amazing. I got to utilize and improve my editorial skills by writing and editing general content for the website and magazine. Moreover, my favorite part of my two months in Europe has been attending the EU Sustainable Energy Week — I got to walk the halls of the European Commission and sit in on a few panels. Overall, my time at REVOLVE was so rewarding!"
Mia Speier
News Editor | Daily Trojan University of Southern California [Intern June 2019]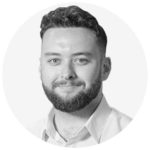 "My role as a Communications Assistant at REVOLVE allowed me to develop and refine a multitude of skills that have undoubtedly benefited me in my subsequent positions. I had the chance to deliver written and digital communications for a variety of clients, including institutions such as the UN and various EU Horizon 2020 research projects. I oversaw social media output and implemented new systems Contributing to initiatives such as AMWAJ Forum or Cities4Forests were a particular highlight, showcasing the international and important nature of the work REVOLVE carries out. I thoroughly enjoyed my time at REVOLVE, the company and team create a fantastic work environment, pushing you to improve and excel in your position. I would recommend the position to anyone wishing to expand their skills in the areas of sustainability and communications."
Matthew Black
Project Manager, WGBC [Intern July 2018 – December 2018]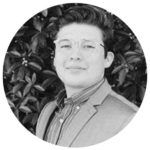 "REVOLVE Communication Group is a small but mighty communications agency. After my first day, I was immediately integrated by the team as one of their own. At REVOLVE, the team knows that every employee has something important to say, and that every person is essential to its success. During my internship, I was continuously challenged with complex tasks, making it an invaluable learning experience as I was exposed to insights about innovative technologies that often were implemented as policy and industry solutions for a more sustainable future.
Revolvers believe in the ability of technology to build a cleaner world. The team is hardworking and passionate for their mission, but also likes to have fun. This experience presented me with several opportunities for networking and expanding my professional contact list–I was even able to meet royalty!"
Anthony Castellanos
Associate at Hand & Associates, Inc. [Intern May 2018 – July 2018]
"My internship at REVOLVE was a great learning experience that I thoroughly enjoyed. My tasks included writing news articles for both printed and online newspapers, attending conferences at the European Commission and taking minutes during interviews. It has been a great opportunity to develop and extend my skill set and to learn more about sustainabilities issues and energy transition."
Anouck Snickers
News Editor | IHECS Academy [Intern September 2015]