In partnership with FORESIGHT
Much as in the energy transition debate, the big question is who pays for carbon removal?
So much carbon has been emitted that to restrict global warming to 2°C requires its removal from the atmosphere, agree energy and climate scenarios. This is an inconvenient fact largely ignored by policymakers, but as focus sharpens on how to achieve carbon neutrality, experts are starting to take carbon removal technologies seriously.
Climate change is the number one policy priority of the new European Commission, the EU's administrative body, that came into office at the end of 2019. The European Green Deal, unveiled on December 11, is more than just a climate policy. It will define the executive's five-year mandate, including policies for jobs, growth and the EU's ability to compete against other world blocs. At the heart of the Green Deal is the goal for Europe's energy consumption to be carbon neutral and achieve "net zero" greenhouse gas emissions by mid-century. All EU member states except Poland have signed up to the net-zero goal and the Commission has promised to cement it in law. A legislative proposal, which will not need Poland's approval to pass, is due in March 2020.
With progress on the vision, attention is turning to how to get there. Current policies will only reduce EU greenhouse gas emissions by 60% by 2050. The Green Deal sets out plans to review those policies, from CO2 standards for cars to the EU Emission Trading System (ETS). But if the EU is to achieve net zero emissions, it will also have to tackle residual emissions, such as non-CO2 emissions from agriculture (cows) and sectors where low carbon solutions are still lacking, including some emissions from long-distance transport (especially aviation) and certain heavy industries.
Even if all signatories to the Paris Agreement implemented their national climate plans as promised, global emissions would be over 50 gigatonnes a year in 2030, or twice what they should be to keep the rise in global temperature at no more than 1.5°C above pre-industrial levels. This gloomy fact was reported to a conference in Brussels in December 2019 by Sabine Fuss, a lead author of the 1.5°C report from the International Panel on Climate Change (IPCC).
Europe is set to lead the debate on carbon removal with its ambition to become the world's first climate neutral continent. The concept is embedded in the climate models of the European Commission and the IPCC. The question is no longer whether carbon removal will be needed but how much and what could deliver it. Two options have dominated modeling to date: massive tree planting programs and biomass-fired power plants with carbon capture and storage (BECCS). These reflect two types of solution: natural and engineered.
Continue reading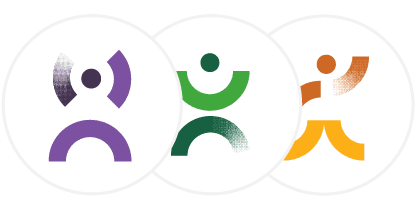 This content is available with the free Optimist plan!
Subscribe to read more
Already subscribed? Log in.

This article was originally published in FORESIGHT.
FORESIGHT Climate & Energy is the essential read from Denmark on the global energy transition. Led by our Editor in Chief in Brussels, our network of expert journalists and writers report objectively on what really matters.
You may be interested in reading