Our response to the growing global need for fresh water must balance Earth's limited natural resources with the demands of societies. Desalination and water reuse offer a non-conventional, environmentally-sound water supply that are in line with the circular economy.
What Must Be Considered
If new technologies are used effectively, the needs of our society and our economy can be met in tandem. This must not be understood as a zero-sum game, with the triumphs of the environment coming only at the cost of the economy; it is, however a zero-sum game in that environmental crises most certainly affect the economy. Climate change impacts the quality and availability of water resources. Droughts and intense rain episodes led to mass agricultural and industrial problems, to say nothing of the communal costs of affected neighborhoods and regions. Developing countries, in an effort to keep pace with heavily industrialized countries, require water not only to survive, but to adapt and keep pace with the modern world. To address the issue of climate change, then, is also to address the issues of our economy.
If new water treatments are to be considered and implemented, sustainability must be the gold standard by which to measure their effectiveness. If sustainability criteria are eschewed or deemed irrelevant, we risk worsening the very problems we seek to solve.
If new water treatments are to be considered and implemented, sustainability must be the gold standard by which to measure their effectiveness.
When considering the economy and sustainability nexus, we can see how vital water supply solutions are. Data backs the conclusions we have just reached. The World Resources Institute (WRI) has performed a study identifying 33 countries that will experience extremely high water stress or potential scarcity by 2040. By 2050, the United Nations Department of Economic and Social Affairs estimates the world's population will increase by 2.4 billion, jumping from 7.3 billion to 9.7 billion. Such an increase will, of course, double rates of water consumption around the globe, creating a need for twice as much water. Can this need be met? Unless things change, that is doubtful.
The use of emission-neutral, desalinated water requires advanced water treatment systems fueled by renewable energy. Despite unfounded hesitations concerning high capital and maintenance costs, a careful consideration of this practice will show that it does not have the substantial fuel and pollution costs of conventional desalination practices. In fact, desalination powered by renewable energy can be considered sustainable by every relevant standard.
Identifying Causes
We know our solutions must be sustainable for the environment and for the economy, but solutions must also operate with an understanding of how things got to be the way they are. There are two key causes that have put us in our current predicament: agricultural practices and population and urban growth.
Agricultural practices account for 70% of all global freshwater use. In fact, the agro-food sector accounts for 1/3 of total energy consumption of the world. By 2050, FAO has estimated that global food demand will have increased by 50% which obviously implies greater demands for water.
The agro-food sector accounts for 1/3 of total energy consumption of the world.
Some of the current methods of irrigation and crop growth are based upon poor infrastructure and outdated technology. Agriculture and its practices have undergone many iterations, including new ways of managing irrigation and collecting water, executed with some degree of environmental conscientiousness, but these practices still demand an unsustainable amount of water that now requires more innovation in this field.
The second key cause is the rapid growth of population and urbanization. Logically, since our population is increasing at the fastest rate in history, the demand for water is increasing in parallel. But today, populations' demands for water do not hinge even on population survival—though it would be concerning enough if that were simply the case. Water is not just needed for survival, but also for energy production, industrial practices, and other pursuits intended to boost economic productivity as urbanization grows.
Many countries desperate for water are trying to catch up to the industrial developments of first-world countries, with the sympathetic intention of guaranteeing their citizens a higher quality of life. But most of these countries exist in water-scarce regions. There is barely enough water for populations to survive, let alone catch up to the industrial developments of first-world countries.
Now that we have identified the causes of our current crisis, the question is: what must be done?
What Solutions Look Like
Across-the-board innovations must be implemented to address the accelerating water crisis. Convention is the enemy of innovation therefore we must set our sights on non-conventional solutions.
Desalination and water reuse provide a circular economy solution. Circular economic strategies enact a "circular" ethos of reclaiming, reusing and recycling. They actively eschew any practice that would unnecessarily pressure the environment and are eager to implement practices that reduce pollution. Providing water resources is a key priority and ensuring that social, economic, and environmental needs are met is absolutely central.
More and more, desalination technologies are in keeping with this strategy as the only non-conventional source for generating drinking water in areas with no other alternatives. The practice respects the water-energy-food nexus and can be used in other environmentally conscious processes alongside renewable energy.
A real-life example of the solar desalination is the Al-Khafji project: the world's first large-scale, solar-powered desalination plant. Its solar power combats the relatively high level of emission and oil consumption these types of plants typically generate. It also combines elements of reverse-osmosis desalination and an ultra-high concentrator photovoltaic system. Such a project is proof that even the internal processes of desalination prioritize sustainability. The emission-neutral desalinated water produced by plants like the Al-Khafji project is in line with the IDA's Sustainable Water Resources Foundation mission to use renewable energy to fuel advanced water treatment systems.
Desalination powered by renewable energy can be considered sustainable by every relevant standard.
The International Desalination Association (IDA) champions efficient water resource management, resilient infrastructure development, and the implementation of renewable energy — all three of which can come to fruition in desalination and water reuse solutions. It is clear that advanced water treatment technologies are the way forward as we adapt to climate change.
Desalination and Water Reuse: On The Rise
Given its incredible industrial effectiveness, eco-consciousness, and economic efficiency, the world is embracing desalination and water reuse to address the water crisis across the globe. At present, according to the 31st desalination inventory (which covers July 2017-June 2018), the total global installed desalination capacity stands at 97.4 million m3/d while the total global cumulative contracted capacity is 104.7 million m3/d. As of June 30, 2018, over 20,000 desalination plants had been contracted around the world. At the same time, water reuse has become an increasingly important part of water resources management around the world. The global contracted reuse capacity has almost doubled since 2010, with cumulative contracted capacity increasing from 59.7 million m3/d in 2009 to 118 million m3/d in 2017.
For over 40 years now, IDA has been the global hub for desalination and water reuse industry across the globe. Advocating for H2O – CO2 solutions, committing to reduce the CO2 footprint and championing the rights of the environment upon which we depend for survival is rightly understood as a privilege as well as an honor; this is work that will preserve our future and the future of our children and our children's children. When considered in this way, it becomes clear that advanced water treatment processes are desirable from humanitarian perspectives, as well as from the obvious environmental and economic viewpoint.
The continued efforts of IDA and the global discussion on water sustainability are hopeful instances of the rise of advanced water treatment solutions. There is reason to be optimistic, but there is no reason to be complacent. More industries must embrace innovations and improvements in advanced water treatment technology and commit to the adoption of sustainable practices that incorporate renewable energy. Bold and rigorous policy change is needed to achieve the proposed objectives of meeting current and future water needs.
Continue reading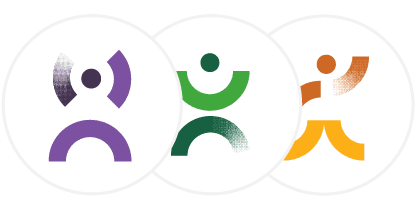 This content is available with the free Optimist plan!
Subscribe to read more
Already subscribed? Log in.
You may be interested in reading