IRENA Coalition for Action
The IRENA Coalition for Action forms a key international network to discuss industry trends, determine actions, share knowledge and exchange best practices with the vision to drive the global energy transition in line with the Sustainable Development Goal on energy. Its mission is to convene a global dialogue amongst non-governmental and governmental stakeholders to develop actions to increasing the share of renewables in the global energy mix.
Today, the Coalition brings together over 80 leading renewable energy players including private sector companies, industry associations, civil society, research institutes and intergovernmental organizations. IRENA acts as the Secretariat of the Coalition that consists of four working groups. REVOLVE is part of the Communication and Outreach Working Group that facilitates the alignment of communication messages among Coalition members and amplifies Coalition members' events and activities. The communication group also creates joint communication campaigns such as the Renewables4Climate campaign at COP23 in 2017. In 2018, the Group will focus on two joint campaigns: Renewables4Development and a second Renewables4Climate campaign.
Greenovate!Europe
REVOLVE and Greenovate!Europe are based in the same building – the Renewable Energy House – in Brussels. Greenovate! Europe is membership-based association consisting of 21 members and associate membersspecialized in the bioeconomy, renewables, communication and the energy transition at large. Greenovate! Europe covers all parts of the innovation value chain, bringing together the expertise required for technology and service developers to successfully transfer research to market, and for policy-makers to create an environment in which eco-innovative business can thrive. To this end, we bring together over 500 experienced innovation advisers and 2,000 technical experts from 14 countries, providing all of the expertise needed to support the innovation process.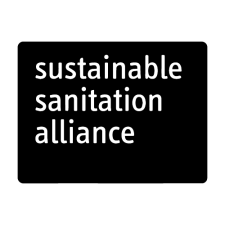 SuSaNa
The Sustainable Sanitation Alliance (SuSanA) is an informal network of people and organisations who share a common vision on sustainable sanitation and who want to contribute to achieving the Sustainable Development Goals, in particular SDG6. Learn more about our definition of sustainable sanitation here. SuSanA came into existence in early 2007, and since then has been providing a platform for coordination and collaborative work. SuSanA connects over 10,000 members and 336 partners to a community of people with diverse expertise and opinions. SuSanA also serves as sounding board for innovative ideas. Finally, SuSanA contributes to policy dialogue through joint publications, meetings and initiatives. REVOLVE is part of different working groups including communication activities and campaigns with a geographic focus on West Asia and North Africa. 
GEIDCO
With its headquarters in Beijing, China, the Global Energy Interconnection Development and Cooperation Organization (GEIDCO), is an international organization consisted of over 100 members from industry associations, global institutions and corporations that are dedicated to promoting the sustainable development of energy worldwide. The purpose of GEIDCO is to promote the establishment of a Global Energy Interconnection (GEI) system, to meet the global demand for electricity in a clean and green way, to implement the United Nations "Sustainable Energy for All" and climate change initiatives. GEIDCO formulates GEI development plans, promote the creation of a GEI technical standards framework, organizes collaborative efforts in research and innovation, provides key studies, international communication and cooperation, engineering project implementation, and consulting services to implement the GEI. Going forward, GEI will promote South-South and South-North cooperation, and help transform the resource advantage into economic advantage in regions like Asia, Africa and South America. This will help address power shortage and poverty, narrow regional gap and difference. Life will be better as the world gradually turns into a bright, peaceful and harmonious global village with sufficient energy, blue sky and green land.

CWP
Based in Barcelona, the Catalan Water Partnership (CWP) is the Catalan cluster for the sustainable use of water. CWP was launched in 2008, as a non-profit strategic association consisting of companies and research centers that work in the water sector with a mission to improve the competitiveness of its members regionally, in Europe and globally. CWP members include consultancies, centers of knowledge, equipment manufacturers and other entities involved in the water cycle and in the solutions for the sustainable use of water. Focusing on communication and dissemination of results, REVOLVE is a member of CWP since 2017. CWP promotes projects and multi-level collaborations for developing innovative & sustainable solutions to address global water challenges. In turn, CWP is member of the Catalonia Clusters program of the Generalitat of Catalunya, and is recognized as Agrupación Empresarial Innovador (AEI) by the Ministry of Industry, Energy and Tourism and has de bronze label of the European Cluster Management Excellence.