Turning Jeans into Seats and Mats
if(get_field('rev_art_introduction')) : ?> endif; ?>
Innovative start-ups from around the world are recycling and reusing waste to make new products. By incorporating sustainability into their brands, they can provide eco-friendly products that consumers can buy with a clear conscience:
NUDIE JEANS
Founded in 2001 in Gothenburg, Sweden, Nudie Jeans has grown to be a leader in sustainable and organic denim production, providing unrivaled collections showcasing the best of understated Swedish design.
Source: Nudie Jeans
The Nudie Jeans Recycle Project seeks to find new use for old, worn-out Nudie jeans. The goal is to be able to recycle every fiber and piece of the jean. 90% of every pair of denim was recycled into two projects that are sure to tie any room together:
Source: Nudie Jeans
The inspiration for the camper seats originated from one of Sweden's favorite pastimes – camping. This foldable camper seat is available in two options: Light Blue and Dark Blue. Each seat is beautifully braided by hand with a simple construction, using the inseam and out seam of nine pairs of rigid Nudie jeans, one belt and one leather patch.
Lill-Matts / Stor-Mats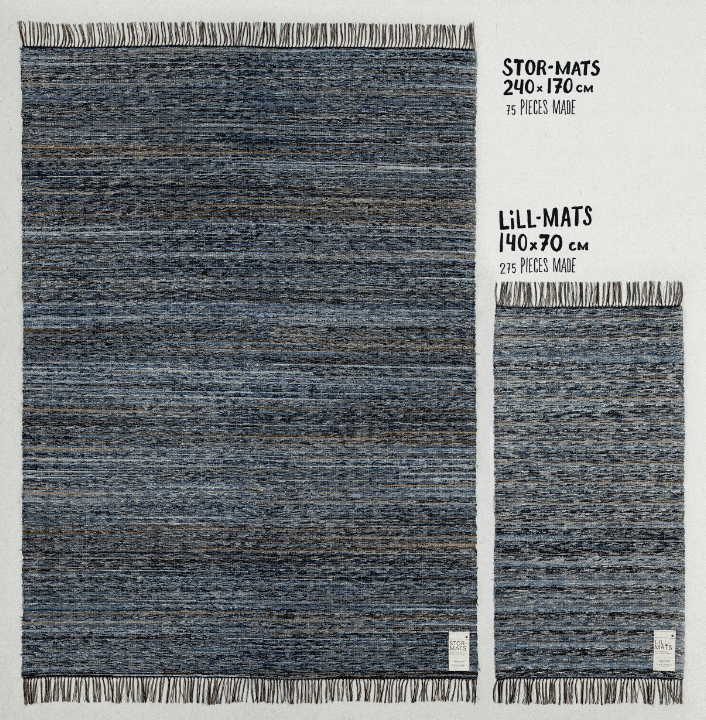 Source: Nudie Jeans
The Swedish tansmatta – also known as rag rug – is made from shredded pieces of the Nudie Jeans denim used for the In-and-Out Seam Camper Seats.