2020 estimates project Africa to be the continent with the fastest urban growth rate, with its cities seeing an additional 950 million people by 2050. According to the Organization for Economic Cooperation and Development (OECD), which established and maintains the geo-spatial database africapolis.org covering 7,600 urban agglomerations in 50 African countries, much of this growth is taking place outside of the big cities, making Africa's urban transition one that offers great opportunities, as well as significant challenges. Yet there is a disconnect in which urban agglomerations are "developing most often without the benefit of policies or investments able to meet these challenges." More than 35 co-authors and contributors of a forthcoming discussion paper on the circular economy in African cities do exactly that, developing recommendations addressing Africa's urbanization challenges with circular policies and practices.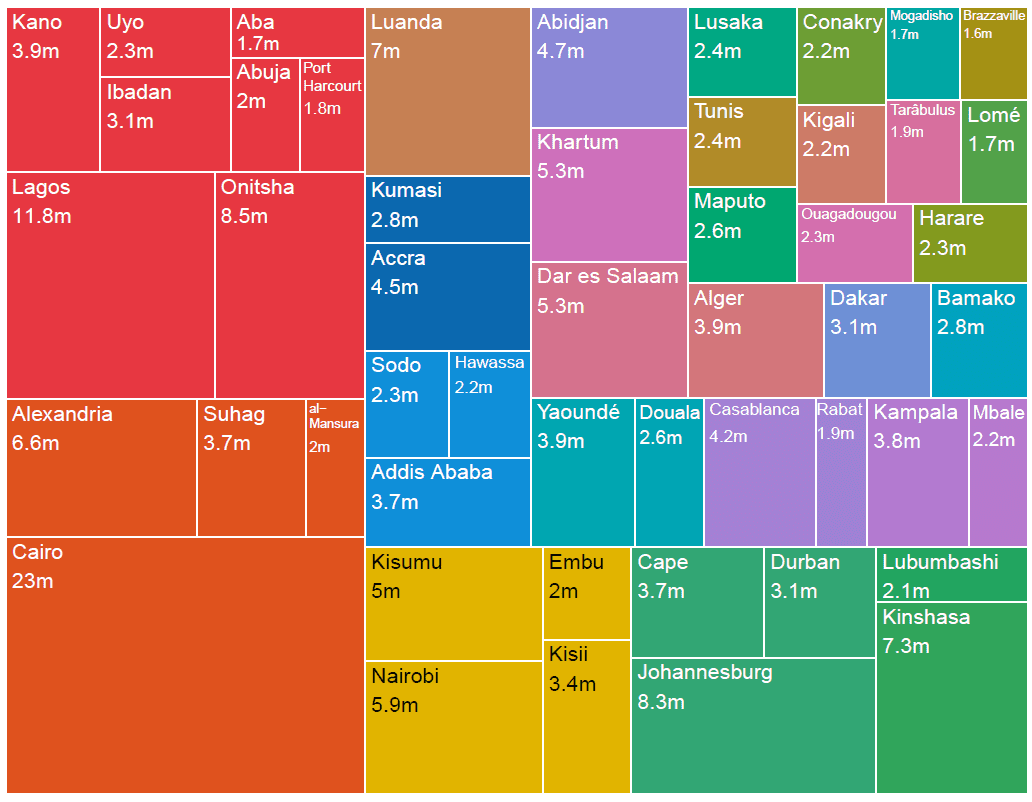 OECD data shows five large urban agglomerations of global business, media and policy-making in Africa: Cairo and Lagos are the two biggest, followed by Onitsha, Nigeria. With 8,5 million inhabitants, a large urban area is emerging, driven by growth and the merging of built-up areas to form one large agglomeration. With 8,3 million and 7,3 million inhabitants respectively, Johannesburg and Kinshasa, are the 4th and 5th biggest.
Feature Image: The skyline of Nairobi, Kenya. Photo: Till Müllenmeister.
You may be interested in reading