Our group
Based in Brussels and Barcelona, REVOLVE is a communication group fostering cultures of sustainability. REVOLVE offers a palette of communication services and products ranging from graphic design, video production, content development, branding, marketing, social media strategy and media relations to increase campaign outreach and improve the impact of projects that build a cleaner world.
We see the world from various angles to enlist and empower everyone to become more conscientious of their activity on Earth.
We challenge the status quo to advance more constructive ways of seeing the world and to identify people and projects that make the world spin.
We encourage companies and cities to lower their carbon and water footprints by increasing energy efficiency and decreasing water consumption.
We strive to be leaders in creating innovative ideas for a more sustainable future.
We believe in diligence, patience and perseverance; we live by simplicity as a virtue.
We know trust is earned; this is why we look to build partnerships based on quality, consistency, transparency, honesty and integrity.
Our team
Meet our international team of sustainability experts, journalists, visual artists and marketing and communication specialists.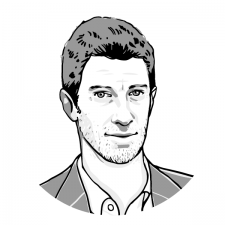 I believe that what is good for the environment is good for society and can be great for business. Based of this triple bottom line, I founded REVOLVE with the goal of communicating sustainability. I'm an entrepreneur by nature; I love to discover new places and meet new people. I understand some Arabic from my previous life in the Middle East.
I'm an avid reader, I like to write and I'm an addicted runner with over 10 marathons in different cities. I love trains: I dream of riding the Trans Siberian Railway for days and travelling across India for months on the roof of old trains. I want to build the TransArabianXpress and run along the Great Wall of China.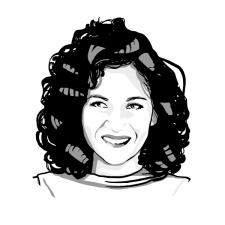 I am a communicator driven by positive results and a true motivation to use my talents to advance sustainable issues and causes. Strategic thinker with a sophisticated knowledge to communicate with clients, staff and media. Roots and vanguard. I enjoy getting on board with creative projects where I can connect people and contribute to raising awareness of global affairs. Contemporary culture and digital media particularly interest me, as I believe their understanding is essential to help society develop, get informed and act responsibly.
Foodie, spiritual learner and electronic music fan!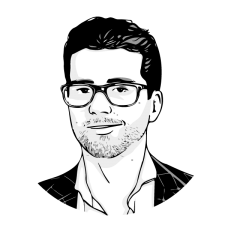 For the last six years I have been developing colorful visual solutions for various communication campaigns and clients. I enjoy print and digital design and have significant expertise in both: branding and logo design, magazines and brochures layouts, email and website design, e-commerce and social media management.
Out of the office, I discovered yoga a year ago and can't get enough of it. I love learning new things about art and architecture. My current challenges include reaching Natarajasana without continuously falling down, picking up cooking, and learning more about the world.
I'm a sustainable innovation and marketing professional with 5+ years of experience in marketing and communication with expertise in sustainable energy, circular economy and water. Passionate about driving green innovation forward by communicating, uniting, and realizing sustainability worldwide by developing and implementing strategies. At Revolve, I'm working on H2020 projects ZERO BRINE and Advance Fuel. I hold a master's degree in Marketing and Sustainability from ISCTE Business School Lisboa and University of Sydney and love exploring the world having worked and lived in 6 countries. My vision is to fly around the globe in a hydrogen plane.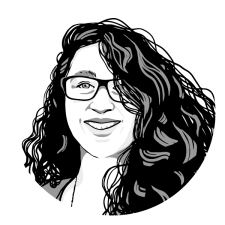 Hadil
Communication Assistant
Environmental scientist by trade, with a passion for social justice issues, particularly issues of urban environmental justice.Temporarily retired from Academia, but will go back for that PhD one day. I have experience doing research on the impact of hydraulic fracturing on groundwater quality in New York and Pennsylvania; the relation between urban green spaces and environmental justice; the Water-Food-Energy-Nexus; and sustainable energy transitions.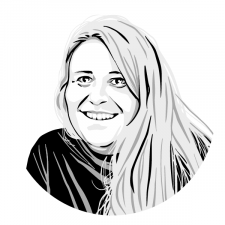 Alia
Communication Specialist
I have been around print media a long time and know it to be fundamentally important, and also impactful when the design is as good as REVOLVE's!
Journalist, communicator, early adopter who is now addicted to social media and with a few years in digital diplomacy I have a passion in communities – whether they are digital, local or global –
and sustainability so REVOLVE and I meet just at the most fundamental of crossroads.
Coming from a background in EU Law and cybersecurity strategy and diplomacy studies as well as covering climate, human rights, migration and the EU for a long time I am looking to use all the skills
amassed so far to only increase the impact we can have on a sustainable future.
Optimist who knows both Australia and Europe well. Passionate about journalism, democracy, local impacts on the big scale and my cat Henry! He's a ginger Aussie in Brussels.
Thanks for hanging out on REVOLVE, drop us a line anytime!  By any means.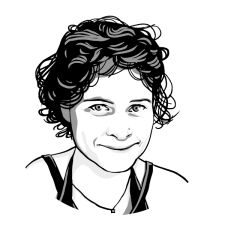 Conveying information and meaning through design is what I like my work to be about. I'm happy when I put my skills to the service of good causes, whether they are educational, ethical, ecological, social or political. I'm always looking forward to working on exciting projects and getting my head around new subjects of universal interest. The health of the world is definitely at the front of my preoccupations. 
The rest of my time is occupied with being a mum, writing, reading, walking and moving around while taking pictures and drawing ideas.
As a communication professional, I am committed to creating engaging content on the topics of energy and sustainability to help nurture conscious and environmentally-sound societies. Having worked for creative and independent presses, I'm a firm believer that print is far from dead—only if sustainably sourced. As a renewable energy advocate, I see the alternative as the only way forward. I have project management experience in development cooperation and am currently working on the Horizon 2020 projects INHERIT and Zero Brine. I hold a Master in European Studies from KU Leuven and a Bachelor of Arts in International Studies, Environmental Studies, and English-Creative Writing from the University of Wisconsin-Madison.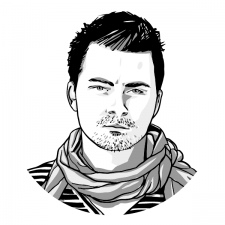 I discovered web development when I was 12 after creating my first website for a farm in my small village in Belgium. I am a creative, enthusiastic and hardworking person. In 2019, I developed www.cities4forests.com – a new global platform connecting cities with forests. I am also a video editor and a graphic designer, which complements my web development skills. When I'm not at the office, I'm passionate about movies, cooking and running.
Our capabilities
We offer a palette of communication services and products with a special touch of sustainability in everything we do.

Graphic design & Visual identity





Social and influencer marketing

Photography & Video Services
Our work
Our core mission is defined by the meaningful, effective and creative work that solves our partners' challenges. We help our partners develop growth-driven communication campaigns. We use data to understand behavior, creating business value for our partners. We influence and engage people for long-term results.
From our publications to exhibitions to videos, we strive for zero waste and to have the smallest water and energy footprint as possible.
Our partners
We're proud to have worked with companies and organizations that add value to their sectors by advancing the triple bottom line of sustainability: what is good for the environment is good for society and great for business.
Our network
We are part of the following international platforms and sectoral organizations: